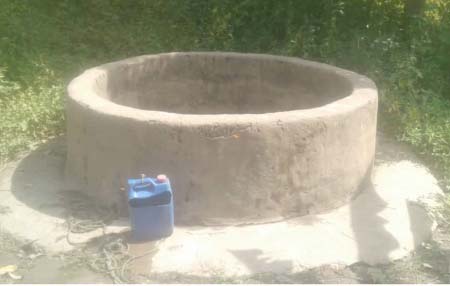 22-year-old Bailo Camera was found dead in a garden well in Central River Region (CRR) Upper Fulladu District village of Sareh Chiwto, for three days after he was trapped there. His body was discovered by the owner of the garden.

The young man's Uncle, Sada Jallow, who works at the Bansang community radio said the incident was a tragic and that his demise was a great loss to the entire family.
He said the boy was mentally imbalance for years and he was in the village on treatment, but unfortunately he happened to die a mysterious death. He appealed to the family to be faithful and accept the incident as the will of God.
Owner of the garden, Boldeh Jawo said the boy was frequently coming to his garden before the incident. He said he had not visited the garden for three days because he usually doesn't engage in gardening exclusively during rainy season. "One morning, I visited the garden and found him already dead in the well," he said.
Bansang police, fire and rescue service and medical officers later went to the garden and recovered the body from the well.
Read Other Articles In Article (Archive)