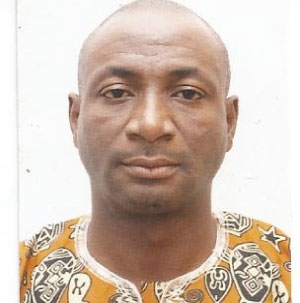 Most students enjoy the pursuit of excellence and seek opportunities to test themselves against their own accomplishments and those of their peers.
Such opportunities are best provided through properly conducted and equitable administered competitive activities.
Mathematics and Science has its history in industrialization and its proven links to development and teaches us the world today belongs to countries that can harness and utilize it to promote societal and sustainable development.
In YCF's resolution of improving the quality of Science and Mathematics education, the organization has designed inter-schools mathematics competitions known as the Great Olympiad Mathematics Competition (GOMC) and the Pre Pan-African Mathematics Olympiad (PAMO).
In sequel of this, introducing competition among students and schools seeks to bring the best out of them. The vision of the programme is designed on supporting outstanding students and to recognize the teachers and schools that inspire their excellence.
The objectives of the competitions are to facilitate a healthy and academic contest among secondary-school students in Mathematics.
It also aims to give awards to the emerged best three (3) students in both Upper and Senior schools in the competitions respectively.
According to Kolapo Abdul, Director, Youth Care Foundation The Gambia, the competition also seeks to serve as a forum to discover the participants in the Pan-African Mathematics Olympiad (PAMO) 2013.
The Great Olympiad Mathematics Competitions (GOMC) is an interschool mathematics competition open to all students in the country.
The methodology is that at the preliminary stage all entrants will be involved in this stage while the final stage there will be ten schools with five students from each of the Senior Secondary and Upper Basic schools. "Equal gender opportunity is applied to all entrants," Mr Kolapo said.
He said the competitions will entail Geometry, arithmetic, algebra, calculus, trigonometry, probability, measurement, statistics and general logical reasoning. It will be based on general GABECE/ WAEC / IGCSE syllabus.
The prizes of the competitions will include a Mathematics Gold Cup Award for both categories, Mathematics Silver Award for both categories and Mathematics Bronze Award for both categories.
Additional gifts such as school and mathematics materials will be given to the winners of each category, he said.
The preliminary stage will begin on 11 January 2013 at Success Professional Tutors (Near Q-Cell Building Kairaba Avenue, while the final stage will be on 25 January 2013 at YCF Hall
He revealed that the awards presentation will be on 1 February 2013 at Seaview Garden Hotel in Kololi.
Read Other Articles In Article (Archive)