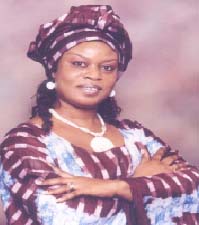 The Director of the Gambia Young Men Christian Association (YMCA), Mr. Sam Thorpe has disclosed that YMCA represents the youths of The Gambia.
Mr. Thorpe, who was speaking at the graduation ceremony of 45 female students at Vicky's Hairdressing Salon and Skills Centre, held at the Joint Officers Mess at Kotu, said YMCA is a youth organisation with a core of very committed young people, who are continuously being supporting and meeting the needs of the marginalised, disadvantaged and vulnerable young people.
The support given by YMCA to the 45 female students at Vicky's Centre, Mr. Thorpe stated, was another replica of the ongoing work of the YMCA across the country. He said this type of YMCA's project is replicated in Western, North Bank, Central and Upper River Regions, adding that the challenges faced by young people in the country are enormous.
Director Thorpe called for the consorted efforts of all stakeholders, especially those whose services are to empower the youths as a means of reducing crimes committed by young people when they are not engaged in any productive venture.
According to Mr. Thorpe, youths are involved in lots of things that are negative towards their development, which he noted, is of great concern to him and his staff.
He told graduates that their graduation was very important to them because it creates the opportunities for their handwork, commitment and dedication.
"Don't see your graduation as the end of your struggle. The skills you acquire at Vicky's Centre was very marketable, especially in a country where tourism is striving well with  lots of opportunities," Mr. Thorpe asserted. 
He emphasised that YMCA is honoured to be associated with VHSSC that is supporting the young people of this country to be economically empowered.
These 45 graduates, he added, are the beneficiaries of YMCA Taku-Legaye project and also from NYSS, noting that the YMCA partners in Finland fund Taku-Legaye projects. He commended Mrs. Victoria G. Tamba, the Executive Directress of Vicky's Hairdressing Salon Skills Centre VHSSC and Directress of other hairdressing salons in the country for their leadership styles.
He urged the graduates to give support to their families, communities and the country, adding that it is not only YMCA that had supported them. He also advised them to make the best out of themselves and the environment they live in.
The Executive Directress of Vicky's Hair Dressing Salon, Mrs. Tamba and her mother Luciana Goddard presented the best student certificate to Musu Mbye and Giffty Senghore; most obedient student certificate to Mariama Jallow; most determined certificate to Fatima Mendy; best student awards went to Adama Fatty, Adama Sanyang and Nafy Njie and best and the most obedient student award to Veronic Mendy. 
Auntie Abie George gave the opening remarks, while Mariama Jallow delivered the vote of thanks on behalf of her colleagues.
Read Other Articles In Article (Archive)