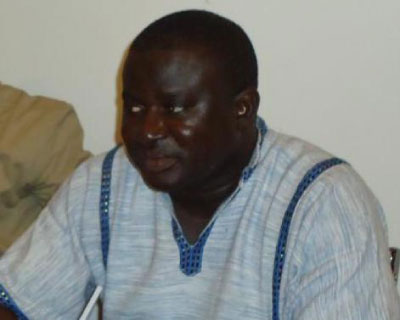 The Young Journalists Association of The Gambia (YJAG) will today inaugurate its new advisory board at a ceremony to be held at the Gambia Press Union office in Fajara.
According to information from YJAG, the six-member board is made up of both some former members as well as newcomers.
It has Njundu Drammeh of the Child Protection Alliance as the chairperson while other former members, such as Sam Sarr of Foroyaa Newspaper and Amie Bojang Sissoho of GAMCOTRAP, outgoing chairperson, are all coming back as members.
In the new board, it also includes representatives of the Female Lawyers Association, Emil Touray, president of Gambia Press Union, Momodou Sabally of the Ministry of Finance and Economic Affairs and YJAG President Modou S. Joof as secretary to the board.
The board is designed to provide strategic guidance and a thoughtful advice for the association as well as help to ensure that the association remains true to its aims, mission and vision.
Commenting on the development, Lamin Jahateh, secretary general of YJAG, said the board members will promote and provide strategic direction for the development of the association including advising on fundraising activities, which has been one of the main challenges of the association over the past few years.
"YJAG wants to take this opportunity to thank all those who have been on the previous board for their hard work, dedication and commitment to the course of the association," he said.  
Also commenting, Modou S. Joof, YJAG president, said: "We really appreciated their assistance and encouragement for putting the association on the right path to achieving our worthwhile goal."
YJAG was formed on 16 September 2007 with the objective of promoting unity among young journalists in The Gambia, providing capacity building and addressing the welfare of its members, among others.
YJAG, a legally registered body, seeks to promote the welfare of young journalists in the country, facilitate the recruitment of young journalists into the profession, promote press freedom and operates under the motto "Capacity Building, Duty to Inform".
YJAG has in recent years contributed tremendously to the development of the media in The Gambia, especially on capacity building and news reportage.
Meanwhile, this reporter, has confirmed that both Nfamara Jawneh and Assan Sallah, the founder president and immediate past president respectively, will all attend the new board inauguration.
Read Other Articles In Article (Archive)