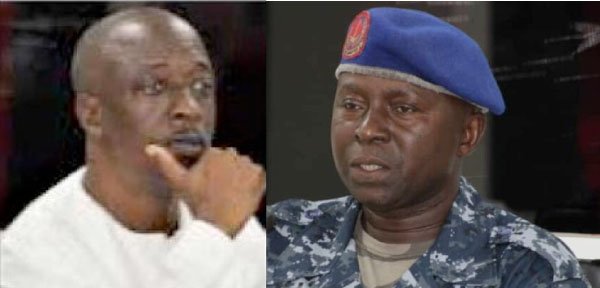 Lamin Ndure, the former driver of Yankuba Touray and the 4th prosecution witness, on 27th January, 2020, testified in the murder case involving the accused before Justice Ebrima Jaiteh of the High Court in Banjul.

In his testimony, he told the court that he joined the army in 1991 in the gendarmerie, adding that he could not remember when he was converted to the army. He revealed that he knows Ensa Mendy as well as Amat Jangum, prosecution witnesses who had already testified.
He told the court that he was at the airport in 1994, noting that he recognised the accused. He said that the accused was his boss in 1994, further stating that he was the driver of the accused prior to the 1996 elections when he was transferred.
Further testifying, he adduced that he could not remember whether in 1995 something happened while he was the driver of the accused, adding that he could not either remember Yahya Jammeh's title in 1995. He told the court that he would drive the accused when he went to work around 7 a.m. and would drive him back home. He adduced that he used to drive to the home of the accused while he was alone.
At this juncture, the state counsel, A.M. Yusuf, applied for an adjournment because he had a private pressing matter. Defence Counsel Sissoho was not happy about the application made by the state counsel for an adjournment. "Do your duty diligently," Counsel Sissoho told the state counsel.
Consequently, the matter was adjourned to the 3rd February, 2020, for continuation.
Read Other Articles In Article (Archive)