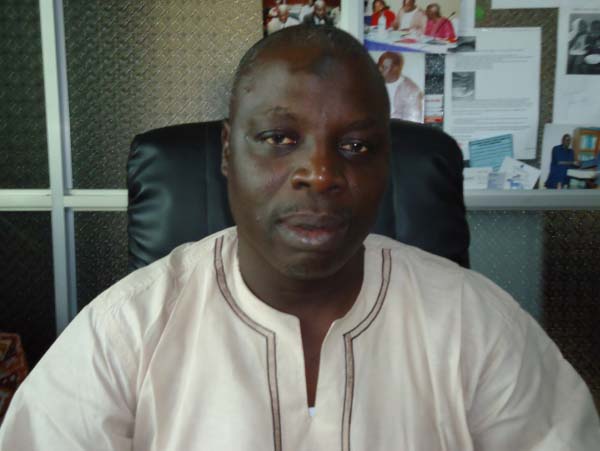 The Gambia recently joined the rest of the world to commemorate World Diabetes Day at a ceremony held at the office of the Director of Health Promotion and Education in Kotu.
The ceremony's theme was: "Healthy living and diabetes", and witnessed presentations on the effects and prevention measures of the disease, conducted by health officials.
This was followed by an interactive question and answer session between journalists and health officials.
The health officials used the opportunity to raise public awareness of the dreadful disease, which is a non-communicable and among the four-most dreaded diseases such as stroke, heart disease and lung disease.
Speaking to journalists at the ceremony, the Director of Health Promotion and Education, Momodou Njai, said the day also served as a reminder on the effects of the disease.
He urged people to change their diet for health safety, and to avoid the consumption of saturated foods.
He further urged people to consume locally-produced foods, which is a way of fighting the non-communicable diseases.
The occasion also witnessed a presentation on locally-produced fruit and to encourage producers of fruit such as melon and banana among others produced in the country, to not only sell but to consume them. He said they deemed it significant to inform the press on the effects of the disease, for journalists to disseminate the information to the public for public safety.
Despite the continuing increase in patients suffering from the disease, he appealed for people to change their lifestyle and approach toward preventing the disease.
In his presentation, the Health Promotion Officer World Health Organization The Gambia, Momodou Gassama, described the disease as dreadful to human health, and from which millions of people suffer.
"Diabetes belongs to the four big killers of the world such as stroke, heart disease and lung disease."
Dr Abubacarr Jagne, officer in charge at the Accident and Emergency Unit at the Edward Francis Small Teaching Hospital in Banjul also made a presentation on the disease. 
Read Other Articles In Article (Archive)