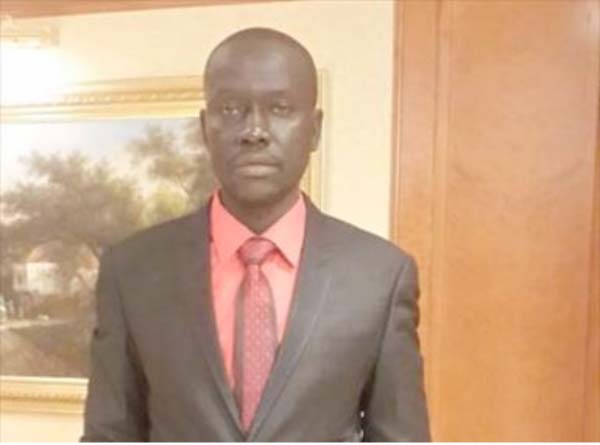 A multimillion dalasi out-grower horticultural project funded by the World Bank and implemented by the Radville Farm Limited has phased-out with an eye-catching achievements, the coordinator said.

In a presentation on the project at his office located at Banjul International Airport, the project coordinator said the total allocation for the vegetable scheme was US$250,000 for the first phase through a matching grant.
Sulayman Mboge said the project is an out-grower scheme so the money spent on Radville nucleus farms is matched for the out-growers towards the later part.
He said all the funds for the project were for women gardens by providing them with borehole pumps and irrigation facilities.
Mr Mboge, who is also the finance and operations manager at Radville Farm Limited, said the project was approved on 20 November 2012 and lasted for three years, 31 December 2015.
He said Radville Farm pledged a total commitment of US$1,065,277 and GCP pledged a commitment of US$640,000 for the mango out-grower scheme. Later on, another window amounting to US$250,000 was approved for the vegetable out-grower scheme.
The project coordinator explained that Radville Farm activities include financing the rehabilitation and operation of its fresh mango processing and freezing facilities, expansion of its nucleus mango farms, providing a central fruit tree nursery, supporting all post harvest activities for out-growers, providing markets for the out-growers, and providing technical support for out-growers.
He said the GCP provides matching grants for soft investments such as technical assistance, consultancy services, workshops, surveys, marketing initiatives and non-capital inputs directly to the scheme to match the private sector investment.
Mr Mboge explained that the concept of non-capital investment changes after the mid-term review as it was agreed that for the project to succeed, fund has to be provided for some capital items such as spraying materials for out-growers, expansion of the mango line, provision of trucks for transporting mangoes, provision of harvesting trays and provision of agro-chemicals and fertilizers.
Read Other Articles In Article (Archive)