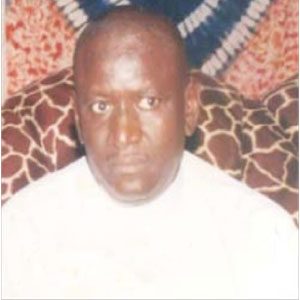 The Association of Wood Re-exporters and Forest Users in The Gambia on Wednesday held their general assembly meeting at Sinchu Alagie village.
The meeting gave the members of the association the opportunity to express issues that are bordering them in the operation of their business.
Speaking at the meeting, the chairman of the association, Lamin Barrow, thanked members for attending the important meeting.
"I know it's not easy to bring together businessmen in a forum like this but it is important we all make it here as the matters to be discussed are of our common interest and concern," he said.
 He said it is only through such meetings they can have possible common solutions to problems and challenges.
This wood re-export trade, Barrow said, has done a lot for this country. He added that giving approval to the wood re-export to go into the export means the Gambian leader is here always for the Gambians.
He further expressed his gratitude and appreciation on behalf of the association to thank the Gambian leader for his support.
He also used the opportunity to thank the Ministry of Forestry for collaboration and support, saying his association will continue to contribute their quota to national development.
Mr Barrow also advised his members to pay their dues and taxes on time and other duties that they owe to the nation.
The vice chairman of the association, Bakary Jammeh, also thanked members for accepting their invitation.
He urged his association members to continue working towards the best interest of the country.
The secretary general of the association, Kinteh, urged the association members to be united and come up with a price that the Chinese cannot destabilize in their business.
He said that without close collaboration among his members it will be very difficult in the operation of their business by controlling the price needed.
Read Other Articles In Article (Archive)