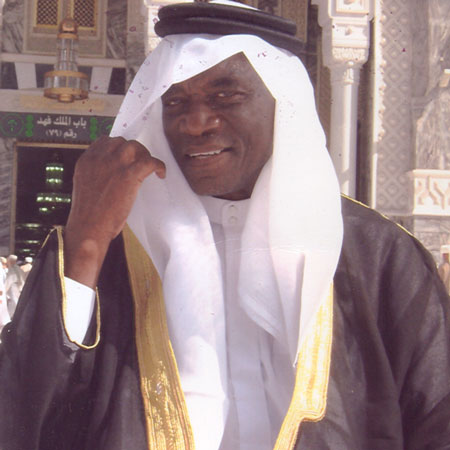 An association of women horticultural activists was recently formed in TujerengVillage in Western Region. The association is called Amigo Jeng Women Horticultural Activists Association. It has a membership of 150 from various families in the village currently embarking on massive land cultivation facilitated by Alhagie Amingo Jeng, fondly called 'master'.
Speaking to this paper, Alhagie Jeng, former board Chairman - NAWEC, revealed that his initiation was inspired by the president's call "back to the land" to achieve the food self-sufficiency as well as poverty alleviation within the country particularly women that are the most vulnerable. He said that they formed such an association which provides the basic necessities that will facilitate the easy operation of their farming activities in order to help them generate income and food for the maintenance of the family.
According to him, Tujereng Jeng estate a 400X400 metre square piece of land has been allocated to these women adding that it is fenced completely to avoid entry by any intruder, particularly animals. Bore-holes have been constructed to facilitate regular water supply within the land.
He stated that the bore-holes have a maximum capacity of 12 cubic metres and have sub-tanks installed every 4 x 100 square metres to make them closer to their farm beds.
GMG Jeng further revealed that he has negotiated already with some Chinese experts to provide the technical support needed to help these women through training and introducing new farming systems. This will help yield maximum output at the most minimal cost as a strategy that can be implemented to encourage them in the business. He added that a market and storage facility for their farm produce has already been sorted out to eliminate some of the difficulties encountered by them.
According to him, the project will be launched in January 2009, starting in Tujeren WD, and will be extended to the remaining divisions depending on the outcome of the previous ones. He said that the main aims and objectives are to help and encourage the Gambian women to improve their living standards and increase income through income generating activities geared towards food self-sufficiency and poverty alleviation.
He commended the president Professor Jammeh for spearheading/initiating important programmes in the country which, according to him, have The Gambia at heart. He said that there are many other programmes in the pipeline but they need the support from the Gambian people in order to realise those dreams.
He called on the NGO's philanthropists and other stakeholders to support the project for the empowerment of Gambian women in the farming business and related fields. He can be contacted on 7062033/9964404
Read Other Articles In Article (Archive)