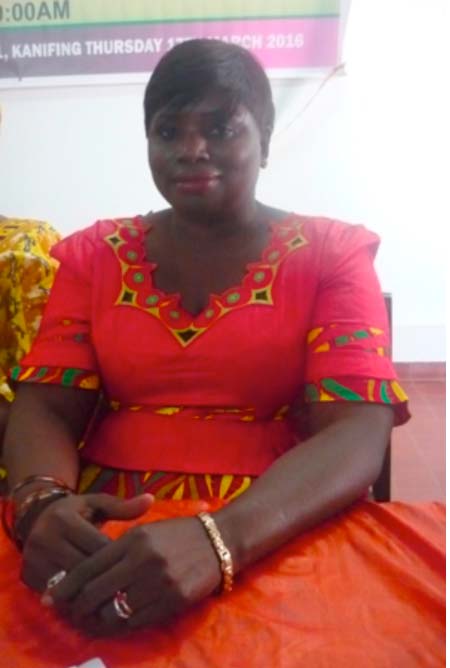 Musukuta Badjie, project manager of Agro-ecology and Resilience at ActionAid International-The Gambia has challenged women to put up a female candidate for the forthcoming 2016 presidential election.
Ms Badjie made this call yesterday at the Regional Education Directorate 1 conference hall, while delivering the opening statement on International Women's Day being commemorated by the Gambia Teachers Union Status of Women's Committee in partnership with Actionaid International-The Gambia.
Ms Badjie said there are gallant women that can take up the position.
"We are sick and tired of being second-class citizens, and we are tired of clapping - of course, we want to step it up and show the world that we can and we will."
She further challenged all women to step up either in their homes, communities and government, and to contest for National Assembly and councillor positions.
She asked: "Why are we always supporting others; it is high time we sat on the high-table and made decisions for ourselves that will empower other women at the grassroots.
"Let us try to lobby and put up our demands; hopefully, 2016-17 we will see a different Gambia and the status of women committee differently - we should have candidates at the local, regional and national levels."
She said the theme chosen by the GTU: "Status of Women's Committee: step it up for gender equity" is apt for many reasons, as it is in line with the global theme: 'Planet 50-50 by 2030: step it up for gender equity."
Read Other Articles In Article (Archive)