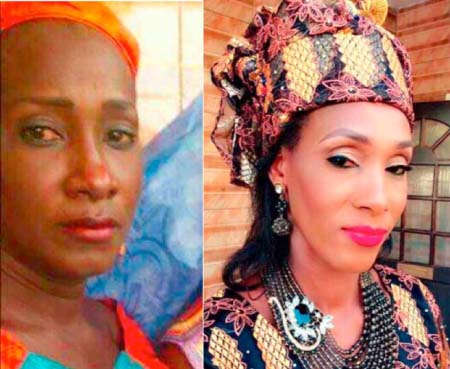 The wives of the President-elect, Fatoumatta Bah-Barrow and Sarjo Mballow-Barrow, have applauded the Gambian people for electing their husband, Adama Barrow, as the country's newly President.

Speaking in an interview with The Point newspaper at Barrow's residence at the Yarambamba Estate, Fatoumatta Bah-Barrow, the first wife, said she was more than happy and lost for words in congratulating the Gambian people, who have spoken and made the right choice by choosing Adama Barrow as the president of the third Republic.
"I would like to thank all the Gambian people who voted for him, and I will assure you that you have chosen the best candidate for this position.
"He is honest, trustworthy, and respectful and, above all, a hard-working man who has the interest of all Gambian people at heart, and with him "The Gambia will be great again - in Shaa Allah", she added.
Sarjo Mballow-Barrow, the 2nd wife, also thanked and commended the Gambian people for her husband's victory.
She said her husband's winning was for all and sundry, because in the end The Gambia belongs to all.
"We really appreciate all that the people of The Gambia have been doing, starting from the campaign to the end of the process; and we will assure the people that our husband is ready to work with anyone to make The Gambia the best country in Africa."
They described the president-elect as honest, trustworthy, and accommodative and, above all, a God-fearing man who has the interest of the Gambian people at heart, and who is ready to work for the betterment of the country.
He would do everything to make sure he achieves those dreams and make The Gambia a better place for all, they said.
Barrow's wives also thanked and commended the people in the Diaspora for contributing immensely to the coalition's efforts, leading to such a transition which every patriotic Gambian was yearning for and dreaming of over the years.
They as well thanked the Almighty Allah for the successful election, for without Him success would not have been achieved.
Read Other Articles In Article (Archive)