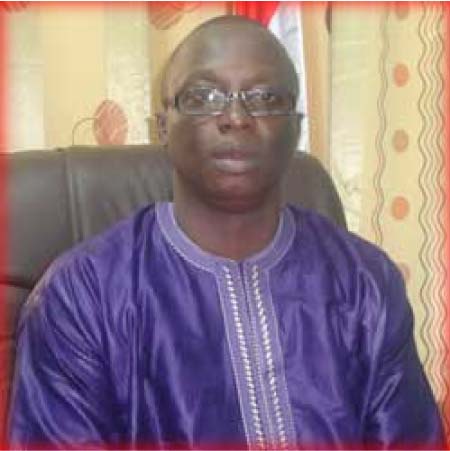 World Food Programme (WFP) recently donated manuals on food and nutrition guidelines for people living with HIV and TB patients, eight laptops and eight multi-purpose coloured printers to the Ministry of Health and Social Welfare.
Speaking at the ceremony held at the ministry's conference room in Banjul, WFP country representative Vitoria Ginja said the joint response to HIV/AIDS has made tremendous strides in recent years in The Gambia.
The guidelines manuals are meant to complement gains achieved, and to ensure that together they could achieve zero-new HIV infections, zero-AIDS-related deaths and zero-discrimination, as well as close the gap.
She noted that proper food and nutrition plays an essential role in this equation.
She added that it keeps people living with HIV healthy, gives them a chance to live longer and enhances the effectiveness of their treatment.
"In 2015 WFP will continue to advocate for resources with the aim of strengthening the national response to HIV and AIDS. The support will focus primarily on the integration of food and nutrition into health programmes, as food and nutrition assistance is an essential part of any comprehensive HIV treatment and care package," she said.
This, she continued, is because people living with HIV have weakened immune systems, increased nutrition needs especially as their bodies are less able to absorb essential nutrients; in addition, malnutrition is generally more severe among HIV positive persons who are also most likely to be infected with TB, the primary cause of death in people living with HIV.
According to her, WFP's ultimate objective is to lessen the social economic burden of HIV on individuals, households and communities.
She thanked the Ministry of health for the remarkable support they provide to the WFP interventions in the field, especially the nutrition assistance to children under 5 and pregnant and nursing mothers.
With these equipment, she was confident that performance would be boosted.
Omar Sey, Minister for Health and Social Welfare, thanked WFP on behalf of President Yahya Jammeh for fulfilling all the commitments in accordance with the MoU signed between the government and the World Food Program.
He said WFP is really on track and really committed to what was signed in the MoU in implementing everything within the context of the MoU
He explained that the manuals came at a time his ministry has outlined its 2015 strategic plan, and was in line with their nutrition policy and health strategy plans.
Alpha Khan, deputy director at the National AIDS Secretariat and Alieu Kujabi of the National Nutrition Agency, both expressed happiness about the equipment, adding that this was a dream come true, and described the manuals as important.
Modou Njai, Director Health Promotion and Education, chaired the ceremony. 
Read Other Articles In Article (Archive)