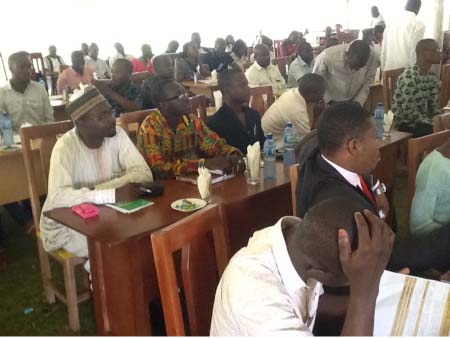 Youth from five Anglophone West African countries have renewed their commitment and determination to fight against corruption in all its forms in their respective countries.
The youth numbering about 80 made the pledge at the end of a 5-day West Africa Youth Integrity Camp held in Lagos, Nigeria, from 23 to 27 September 2013.
At the end of the event, youth from The Gambia, Ghana, Nigeria, Liberia and Sierra Leone pledged that they would do their utmost best to fight against corrupt practices in the sub-region for public good.
Meanwhile, in his closing address on behalf of the Independent Corrupt Practices and Other Related Offences Commission (ICPC) of Nigeria the event organizers, deputy commissioner of Education at ICPC M.A. Baba congratulated the participants for a successful camp.
He challenged them to serve as ambassadors of integrity anywhere they find themselves.
He also urged the youth leaders at the camp to live up to expectations by fighting against corruption small or big.
"We challenge you to put the knowledge and skills gained from this training camp into practice back home in your communities," he said.
He thanked the United Nations Development Programme (UNDP) and Transparency International for their support and collaboration.
Azuka Ogugua of ICPC hailed the participants for taking part actively in all the programme sessions.
She challenged the participants to use integrity as vehicle to propel development in the sub-region.
Furthermore, details of the 1st Anglophone Youth Integrity Camp communiqué will be published in this week's edition of Youth Forum on Thursday.
Read Other Articles In Article (Archive)