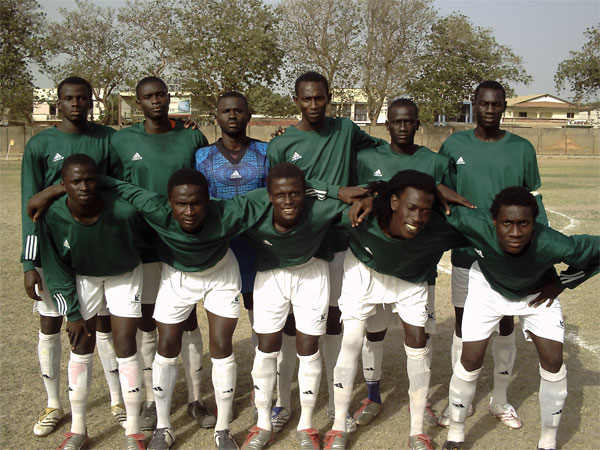 Yunusa Barry, assistant coach of the Gambia Armed Forces admits his side was robbed by the Central Referee and his two assistance during Armed Forces controversial 2-1 defeat in the hands of League leaders Brikama United at the box bar mini-stadium last weekend.
Barry who protested bitterly against the central referee Omar Sallah and his two assistance for what he described as their bad officiating during that particular match, lamented that the referee has cheated them. 
"If this is the way things are going to continue, then we will look for a solution," says the angry Barry. He continued, "Sometimes referees make mistakes but this was a deliberate officiating against us." Barry also accused the referee of denying Armed forces a clear penalty during the game.
"It is really frustrating and discouraging", he said, adding that, he did not expect such officials to officiate such big games".
"It is almost impossible for us now to win the League looking at the games remaining and the gap between us and the League leaders," says furious Armed forced assistant coach.
Despite his reaction towards the match official, Barra is confident that Armed Forces would continue to push forward to have a good position on the League table.
Barra who has lost fate in his boys regarding the League title ended the interview by saying that they would now fight for the FA Cup.
Ensa Sambou, head coach of Brikama United said the win was vital for them as far as the title contention is concern.
Sambou, who has quickly adopted to life in the first division since replacing his predecessor Lang Kah admitted the fact that the tempo of the game was high but was however quick to add that his boys listened to instructions.
He stated, "We are targeting 9 more points to be able to win the league which is the ultimate aim of the West Coast Region outfit.
"Our next game will be difficult but we will attack to win because in football you cannot predict especially when you are to play a team that is at the bottom of the league table".
Read Other Articles In Article (Archive)