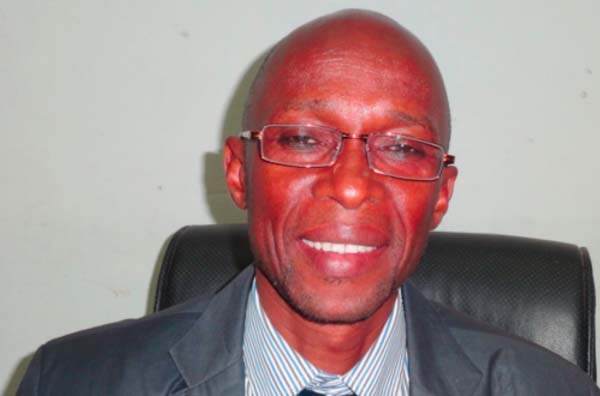 The Deputy Director at the Agribusiness Technical Service Unit under the Department of Agriculture, Aba Sankareh, has said the Department of Agriculture through its line ministry is working hard to make The Gambia a net rice exporter rather than a net rice importer.
Achieving this needs concerted efforts of all stakeholders in the value chain actors in rice, ranging from producers, to transporters, processors, marketers and importers, he said, while delivering a statement at a day's consultative rice stakeholders meeting held at Tango.
The meeting was organised by the Agribusiness Service Unit with support from the Gambia Commercial Agriculture and Value Chain Management Project (GCAV).
The meeting discussed the feasibility of a partnership agreement between rice producers, processors and importers, as well as strengthening public-private partnerships.
The project's objective of this component is to improve the rice value chain and coordination, through support to SMEs and producer organisations, to enhance their productive capacity and competitiveness and develop market linkages, Mr Sankareh said.
"The subcomponent will facilitate farmers' access to market by creating and supporting commercial partnership between farmers, organisations and private agribusinesses," he said.
This, he noted, would foster the integration of a greater number of smallholder producers in performing and remunerative value-chain by developing and implementing public-private alliance in the project areas aimed at improving market linkages.
According to Mr Sankareh, the forum was also held to bring all the rice actors and players together to discuss what to be done, or what strategy or plans would be put in place to see that The Gambia is able to "graduate in the next year to be a net exporter of rice".
This was one of the fundamental aspects that led to organising the consultative meeting to share ideas, experience and expertise, as well as to discuss challenges affecting the rice value chain, and carve a way forward in the best interest of the Gambian populace in achieving self-sufficiency in rice, he said.
Mr Sankareh also dilated on the importance attached to the GCAV project, and called for better public-private partnerships to be able to make head way in agricultural production.
He said GCAV is a project that is focusing on two commodities: vegetable and rice, adding that they are trying to effect partnerships with members of the private sector through the value chain on vegetable and rice.
For the national requirement to be met in rice, the nation should be able to attain about one hundred thousand plus metric tonnes of rice.
"We have visions in place like Vision 2016, Vision 2020 and now Vision 2025," he said, adding that the objective of Vision 2016 is: 'eat what you grow and grow what you' and at the same time trying to make The Gambia a net rice exporter rather than a net rice importer.
They are also trying to promote private sector investment in the rice sector, he said, adding that in most countries private sector-led agriculture is the goal when it comes to investment.
According to Mr Sankareh, the outcome of the meeting would be forwarded to the policymakers, because "their role is also very crucial".
Read Other Articles In Article (Archive)