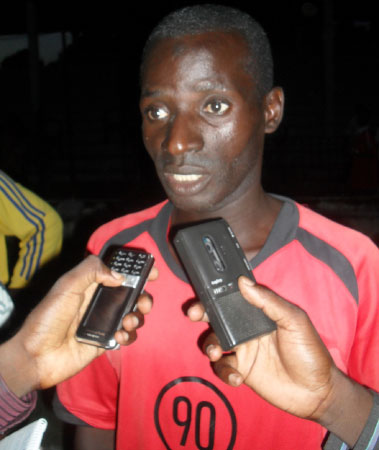 Lamin 'Dugal' Jammeh, head coach of Serrekunda East zonal team, has said they still have a long way to go despite beating Serrekunda West in their opening game of the 2012 Super Nawetan competition.
Jammeh, who was speaking to reporters shortly after his side 1-nil win over neighbours Serrekunda West in the opening game of the super nawetan competition played on Sunday at the Serrekunda East Mini Stadium, said they used their flanks to overcome their neighbours because they knew Serrekunda West have hard tackling midfielders in the centre of the field.
Dugal, as he is widely called, stated that his side is made up of young players while Serrekunda West have experienced players at their disposal.
"We told our players that they can do it," he said, adding that most of the senior players they used during their test games prior to the competition were not part of the team that played against Serrekunda West because they were not scoring goals.
Badou Ceesay, head coach of Serrekunda West, said they played very well and were also tactically disciplined, adding that they were just unlucky.
He stated that they prepared very well for the encounter but could not score, as scoring goal has become a general problem for Gambian strikers, not only his side.
He stated further that they always lose in Serrekunda East and that losing their again was normal, but added that they would go back and prepare well for their upcoming games.
They had no test games prior to the competition, he said, adding that the test games Serrekunda East had prior to their game did not reflect during their clash as his side, Serrekunda West, was the better side of the day.
Read Other Articles In Article (Archive)