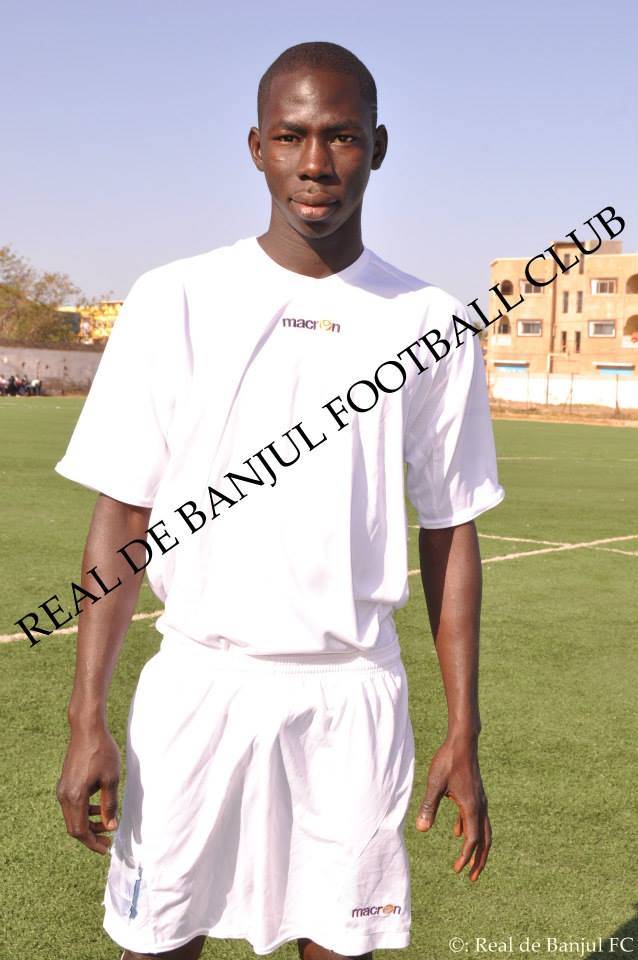 Tapha Manneh, head coach of Gambia National U-20 team, has said he does not think they have any reason to leave striker Madi Fatty behind.
The Real De Banjul striker has bagged three goals to his name in two friendly encounters and all his coach has for him is praises.
Further commenting on Madi Fatty, who netted a 51st-minute strike against Casa Sport in an international friendly at the Box Bar Mini Stadium in Brikama on Saturday, Coach Manneh said: "Madi Fatty is a good striker and we will not regret bringing him to the U-20 because he showed during the first division league that he is a top striker."
"I don't think we have any reason to leave him behind," he added, describing him as a young player they will continue to encourage to reach higher heights.
He described the game against Casa Sport as good for his side, saying they wanted to continue winning after beginning test games with a win over the local national teams.
Overall the team played very well though the goals were not many as they wanted, he went on, but he thought they started on a good footing, with two wins in two friendlies.
"It will be very difficult to be at the top of the game for the whole 90 minutes," he responded when told his midfielders gave out the ball out to their opponents a couple of times during the game.
"Sometimes you have to allow the players to come down to make sure the pressure is reduced on them because the energy you have you cannot use it the whole 90 minutes," Manneh added while also saying that sometimes it is just a short of tactic to come down and to make sure when your opponent follows you on the line you automatically change it.
"If you want to be on force all the time something can happen - you can have injuries, mistakes and so on and so forth," he highlighted, saying: "Sometimes you have to allow the players to make errors because they are also human beings."
They have noted down the mistakes and will try to work on them, he said.
Asked if Casa Sport have given him the test he wanted, he said, "actually we wanted a test game that can push us and I think they pushed us", describing the game as harder than the one against the local national team selection.
"It does not matter if the team is in junior category; we are almost the same level with the players I saw from Casa Sport," he went on, describing Casa Sport players as "promising".
"You cannot see Casa Sport players and judge them as a second team," he observed, adding that they played "very well - they are definitely a good side".
He said as a coach, "any time you see a good player you want to use him", and as at now they would rely on what they have.
Clarifying the issue of Nfamara Jarju, whose name appeared on the 30-man list by mistake, head coach Manneh said Nfamara Jarju was not selected; his name appeared on the final list mistakenly due to typing error.
"It is a 30-man squad; it was never a 31-man squad," he further clarified, saying Nfamara is dropped because of performance not because of age.
"The players I saw I believe are better than Nfamara," he added but described him as a young player who can be of use somewhere else rather than at the U-20.
"We do not want to take players just for the sake of taking them," he noted, saying they do not want to select who will be in the team for the whole competition and never play.
 "We have another team that will be coming up - maybe you will see Nfamara on that line," he said.
In conclusion, head coach Manneh said they cannot judge much about winning in Liberia after two comfortable friendly wins but what he can promise is that they will put up a good performance.
"We want to make sure we qualify for Senegal - that is our task," he said.
Read Other Articles In Article (Archive)