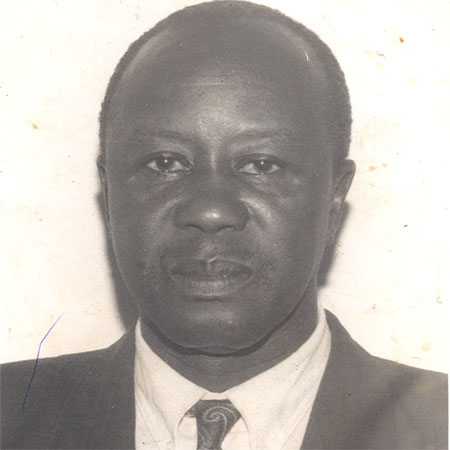 Lamin Waa Juwara, one-time strong opposition leader and now Governor of the Lower River Region, has said that the failure in talks by leaders of seven opposition parties to come together, ahead of the presidential election next month, did not come to him as a surprise.
"I'm not surprised at all that the opposition have failed to agree on a united front after weeks of talks," Juwara told this paper in an interview yesterday, noting that the failure is a repeat of what happened in 2005, when the NADD alliance disintegrated.
"If they could walk out of the NADD alliance after all that we struggled for, they will obviously do the same with their so-called talks, and that is why I am saying that it has not come as a surprise to me," he said.
A long-time past critic of the ruling APRC party, Juwara shifted his allegiance to the APRC in 2008, two years after the NADD alliance, of which he was then a member, lost the 2006 presidential election to incumbent President Yahya Jammeh.
Jammeh, who will be seeking a fourth term in office in the November polls, has said that his victory is a foregone conclusion, and that he would not engage in any campaign ahead of the polls.
His ruling Alliance for Patriotic Reorientation and Construction (APRC), looking very much comfortable, has set its focus in three key opposition strongholds in the Lower River Region, notably the constituencies of Kiang West, Kiang Central and Jarra Central with a view to capturing them.
The constituencies of Kiang West, Kiang Central and Jarra Central have, since the advent of the July 22nd Revolution in 1994, been key opposition strongholds and any shift in their political allegiance will mean a lot in the country's political history, political analysts have said.
"It makes no sense for the opposition to talk of a united front with just a month to the forthcoming presidential election, because it is a joke," Juwara, also a former Niamina Dankunku parliamentarian, added.
While calling on Gambians not to listen to the opposition and come out in their large numbers to vote, Waa Juwara, predicted a landslide victory for President Jammeh.
"This is the reality on the ground, the opposition are not winners because people have lost confidence in them," he said.
It would be recalled that leaders from the opposition UDP, PDOIS, NRP, NADD, GMC, PPP and GPDP held weeks of talks, between September and October this year, on fielding a single candidate against Jammeh, but the talks foundered with no agreement on who should put up the candidate.
While some political analysts say the November polls will now bring together a fragmented opposition, whose only option is to unite against incumbent President Jammeh, others say even with less than three months to go, it is not too late for the opposition parties to bury their differences and come together in an alliance if the right actions and decisions are taken.
Latest figures released by the Independent Electoral Commission show that a total of 796,929 are eligible to vote in the scheduled polls.
Read Other Articles In Article (Archive)