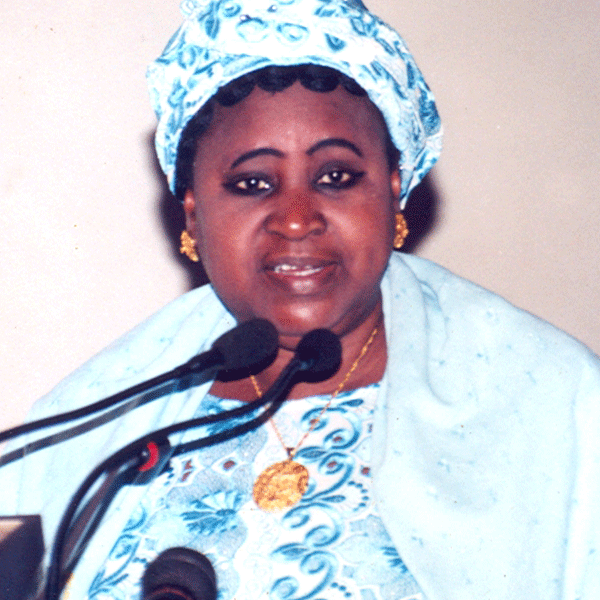 As Country Celebrates International Women's Day
The Vice President and Secretary of State for Women's Affairs, Ajaratou Isatou Njie Saidy, has commended Gambian women for what she described as outstanding contribution towards the socio-economic development of country.
Vice President Njie-Sady made these remarks yesterday at the July 22 Square in Banjul, during the celebrations marking the International Womens Day where she deputised for President Jammeh.
Addressing hundreds of people, she opined that the role played by women and their contribution to national development endeavours and processes could neither be emphasised enough or quantified. "As mothers, wives, care givers and decision makers, you continue to play a pivotal role in shaping the future of the country and Africa in general," she said.
According to her, the significance of the contribution of Gambian women to household food security, health and education of the children in the country is very telling in the strides made towards the national development efforts. "Your contribution to the Gambia's national development cannot be over-emphasised" she noted.
Dr Isatou Njie Saidy also described this year's theme - "Investing in Women and Girls, Focusing on Financing for Gender Equality and Women Empowerment" as not only timely but relevant to the Gambian context. "In the area of politics, you women are the engine of success, you have contributed, and continue to contribute in the social and reproductive sectors; have occupied key decision-making positions in Govenment, and are managers of your own businesses." She observed that govenment has been appointing and nominating women to decision-making positions both at national and internationlal levels. She however lamented that in spite of the numerous interventions by various stakeholders since 1995, women and girls continue to be restricted by and large to taking charge of mainly domestic chores and reproduction and are not in control of decisions affecting their lives. She went on to reaffirm govenment's commitment to empworing Gambian women.
While acknowledging the existence of a wide gap between men and women in the country, Dr Njie-Saidy enthused that with the women's bill in the offing coupled with plans to secure labour-saving devices, rehabilitation of a number of gardens, among other initiatives, Gambian women are on the way to becoming more empowered.
Maria Da Costa, the representative of the Chairperson of National Women's Council, said that though March 8th is celebrated as International Women's Day worldwide, countries choose their own suitable date for the celebration. She applauded the Gambia government for empowering the country's women folk. 
Speaking earlier, Madam Aminatta Dibba, Director ECOWAS Gender Development Centre, said that funds mobilisation is a problem in the country. She thus announced her familiy's establishment of a memorial fund for their late mother- Aji Oley Jack Memorial Fund.
Vitalea Mutin, UNDP Resident Representative to The Gambia, stressed that unless women are accorded equal rights and opportunities, the attainment of MDGs cannot be achieved. He called for more investment in women, noting that progress for women and girls is progress for all.
The celebration was marked by a march pass by school children, security forces and voluntary organizations.
The occasion was graced by visiting ECOWAS Women Affairs Ministers and the First Lady, Madam Zainab Jammeh.
Read Other Articles In Article (Archive)