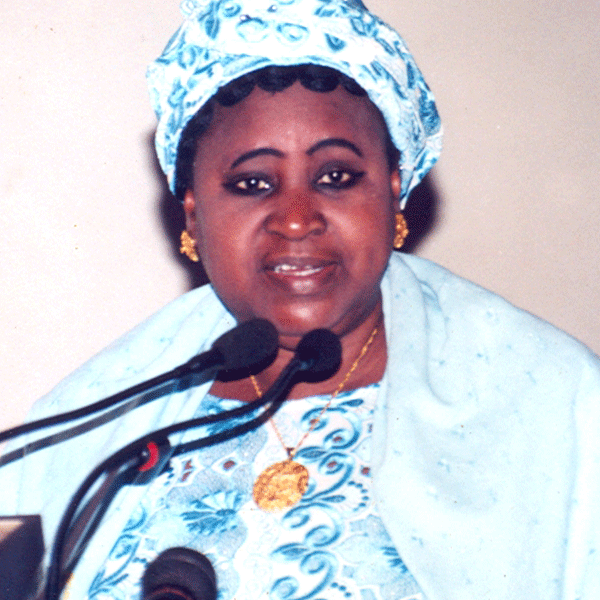 Following the persistent rainfall experienced in the country in the past few days, the Vice President Isatou Njie Saidy, who also doubles as the chairperson of the National Disaster Governing Council, yesterday appealed for support to the increasing number of flood victims, and for the repair of disaster-damaged infrastructure, among others.
Speaking at the launching ceremony held yesterday in her office at State House in Banjul, Vice President Njie-Saidy said climate change and variability continue to pose formidable challenges to our development efforts, and the quest to improve the lives of our people.
She said the heavy downpour of rains the country continues to experience in recent years, particularly in the past days, culminating in floods that have caused havoc in many communities and damaged infrastructures could be ascribed to climate change.
As government, therefore, she went on, they cannot sit on their laurels and allow Gambians to suffer without taking appropriate steps to ameliorate this formidable problems.
It is against this background that the government of the Gambia under the leadership of President Yahya Jammeh has provided D10 million to victims of disasters through the country, she announced.
According to Vice President Njie-Saidy, the meteorology office under the Department of Water Resources in Banjul has forecast that rains might continue up to the middle of October.
Also, reports reaching the National Disaster Management Agency, NDMA, show that more and more people are experiencing floods in all the regions and municipalities in the country, in addition to the infrastructure damage that would require huge resources and logistics support to repair and maintain.
In order to ensure efficiency in the delivery and coordination of assistance, the Vice President announced that the following channels of contribution have been identified.
Members of the private sector are to make their contribution through the Gambia Chamber of Commerce and Industry, GCCI, and the Ministry of Trade, GAMWORKS and the Ministry of Works, Construction, and Infrastructure.
Individual communities are to make their contribution through the mayors and governors; bilateral agencies through the Ministry of Foreign Affairs and Gambians Abroad, the Ministries of Economic Planning & Industrial Development and of Finance.
NGOs are to contribute through the NGO Affairs Agency under the Ministry of the Interior, and banks through the Bankers' Association. 
Potential donors are also encouraged to provide assistance by paying directly to the National Emergency Fund with the Trust Bank Ltd. on Account Number: 112-  1162-1901.
Meanwhile, the Vice President expressed her heartfelt appreciation and gratitude to all those who in one way or the other have contributed generously to this noble cause, particularly President Yahya Jammeh and his entire government, the private sector, community volunteers, security forces, fire services, and NGOs to name a few.
The launching of the appeal for support to victims of disasters was witnessed by the members of the National Disaster Governing Council.
Read Other Articles In Article (Archive)