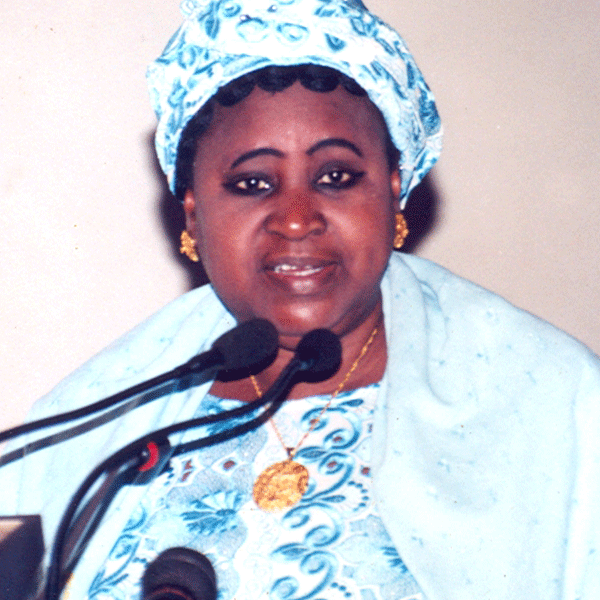 The Vice-President, Dr. Isatou Njie Saidy has said that the role of insurance in supporting economic growth cannot be over-emphasised.
"In addition to providing risk transfer services to individuals and corporations, the industry facilitates trade and commerce, mobilises saving for investment and ensures efficient allocation of capital. It is, therefore, in everybody's interest and an imperative to support the development of a strong insurance industry in Africa," she said.
The Vice-President said this on Monday at the opening of the 37th African Insurance Organisation Annual Conference and General Assembly, held at Sheraton Hotel in Brufut.
Madam Saidy added that as a result of globalisation, deregulation and terrorist attacks the insurance industry has gone through tremendous transformation over the past decade. She said what has not fundamentally changed is the low level of insurance awareness and penetration rate in Africa.
"According to industry statistic, the growth of the insurance industry in Africa remains stunted inspire of the fact that insurance has been practised on the continent for more than 100 years. Africa has an insurance penetration of roughly 1.0 percent and less than 10 percent of the insurable population in Africa is actually insured. South Africa alone accounted for 70 percent of the total African insurance market. The industry has also not measured up to other competing products in the financial services industry within the continent, particularly the banking sector," VP Njie-Saidy stated.
"African Insurance Organisation is a non-profit, inter-African body established in 1972, with the objective of a healthy insurance industry in Africa and the promotion of international cooperation in insurance and reinsurance."
The organisation has a membership of 299 comprising state owned insurance companies, broking firms, insurance supervisory authorities and training centres from 44 African and 5 overseas countries," she stated.
Speaking on behalf of the UN under Secretary-General and Executive Secretary of ECA, Ms. Lalla Ben Barka, the Deputy Executive Secretary of Economic Commission for Africa, said the insurance industry performs several key traditional functions, but noted that the most relevant in this context is the role of facilitating and promoting investment, which increases capital formation that consequently stimulates the production of goods and services, creates employment opportunities, generates wealth and income, induces overall economic growth and help reduce poverty.
"All these make obvious as to the important role of the insurance industry in overall economic development," she added.
"This situation is further compounded by the impact of the global finance crisis. There is no denying the fact that the global economic crisis has halted Africa's economic recovery and cut growth from about 6 percent experienced up to 2007 to less than 2 percent in 2008," she concluded.
Read Other Articles In Article (Archive)