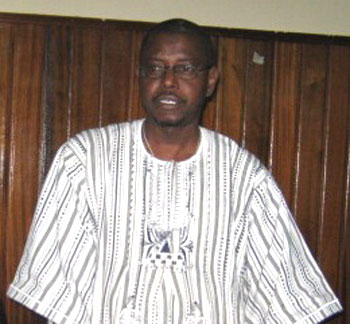 Actionaid International-The Gambia Wednesday held a day's validation workshop on baseline study on the socio-economic rights of women in Niamina East, West and Dankunku in CRR.
The validation workshop, held at the CIAM hall in Kanifing, was sponsored by the European Commission.
Speaking at the workshop, Omar Badjie, executive director of Actionaid, said the process is a national one because anything that has to do with women empowerment is a concern for every Gambian.
He said all are aware that the population of the country is about 51 per cent or more of women most of whom are engaged in agricultural activities.
He said they are also aware that they are faced with a lot of challenges some of which have something to do with traditions and the way they have been brought up.
Mr Badjie added that women have to be there just to listen to men, a perception that is impacting negatively on the growth and development of the nation.
The workshop, he said, was held to get enough information that would help them in the next three years as well as to assess their progress.
Badjie also stated that on land most of the women, particularly those in Niamina, are engaged in farming and as a farmer, land is a fundamental resource but looking at the tradition around land ownership in these areas, it shows that land is mainly owned by men or decisions to own land is through men.
He said women are toiling very hard to feed the family and the nation, hence they are pushing for women to have ownership and access to land.  Badjie thanked the European Commission for providing resources to facilitate the workshop, as well as FLAG and NaWFA for their partnership.
Almamo Barrow, programme officer and HIV/AIDS and Malaria Specialist Actionaid, said they started the project sometime last year to empower women to know their rights, especially to access agriculture, to have adequate information that would facilitate their ability to be able to generate adequate food to ensure food security for them and their families.
The document talks about the right of women in their communities and the project could be categorised as direct food security project, he said, adding that they are hopeful that by the end of the project they would be able to implement it as planned.
Lang Sanyang, consultant for the survey, said the document reviewed is not a perfect piece but after the validation it would be good enough for the project to continue going.
He reiterated that the overall aim was to produce a baseline document that would stand the test of time. 
Read Other Articles In Article (Archive)