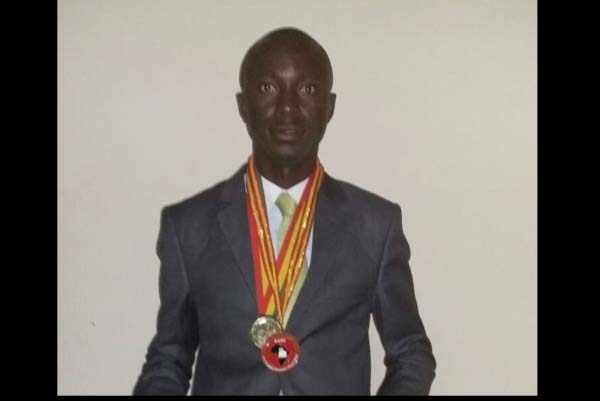 Ansumana B. Bojang, president of the student's union of the University of The Gambia, has been elected into the executive committee of All-Africa Students' Union, which is headquartered in Accra, Ghana.

Mr Bojang was elected Press and Communications Secretary of the union at its 12th elective congress, held on 22-24 December 2016, at the Sudanese capital, Khartoum.
The congress was held under the theme: "Creating the Africa we want to see through constructive students and youth engagement", and it was attended by delegates from almost all the universities in Africa.
"Special thanks to Ghana, Liberia, Botswana, Malawi, Sudan, Chad, Namibia, Uganda, and Rwanda for supporting The Gambia in the race," said Mr Bojang who is also the president of the National Union of the Gambian Students, NUGS.
"I thank Allah for the milestone and pray that this achievement will open the doors of success to all actors in student unionism."
The UTGSU president is part of the executive that will steer the affairs of the continental students' union for the next four years, 2016-2020.
Other members of the executive committee are: Eng Mussab Mohamed Ousman Ibrahim Ousman (General Sudanese Students Union) as president; Mr Peter Kwasi Kodjie (Grauate Students Association of Ghana) as secretary general and head of mission; Miss Kemirembe Rona (Uganda National Students Association) as deputy secretary general; Mr Blessing Lechane (Botswana National Union of Students) as secretary for finance and administration; Mr Sadam Annour (National Union of Chadian Students) as secretary for education and students' rights; and Angel Mbuthia (Kenya University Students Association) as secretary for gender and international relations.
The sub-regional posts were filled as follows: Southern Africa, Vice President, Mr Davies Jiva (University of Malawi Students' Union; and Nauyouma Dimbulukeni Shipandeni Hafani (Namibia National Student's Organization) was elected as an executive committee member.
East Africa: Vice President, Gatanazi Longin (Federation Des Association Generades Des Etudiant du Rwanda), and Tilahum Dires Azmeraw (Ethiopia Higher Education Institution Student's Union) was elected executive committee member.
West Africa: Vice President, Varney A Jarsey (Liberia National Student's Union), and Osman Bikal Kamara (National Union of Sierra Leone Students) was elected executive committee member.
Central Africa: Folabit Lena Novel (Association Des Etudiant De L' Universite de Yaounde) was elected vice president, while Habib Gah (National Union of Mauritanian Students) was elected vice president for North Africa.
Mr Bojang said the new executive will continue to support education, democracy, human rights, gender equality and culture on the African continent.
Meanwhile, in a press release from AASU secretariat in Ghana, Awaah Fred, former secretary general and Head of Mission, called on all governments, the African Union, NGOs and the UN system to work with the newly-elected executive to consolidate the gains made by their predecessors, in the quest to make Africa a better place for all.
Read Other Articles In Article (Archive)