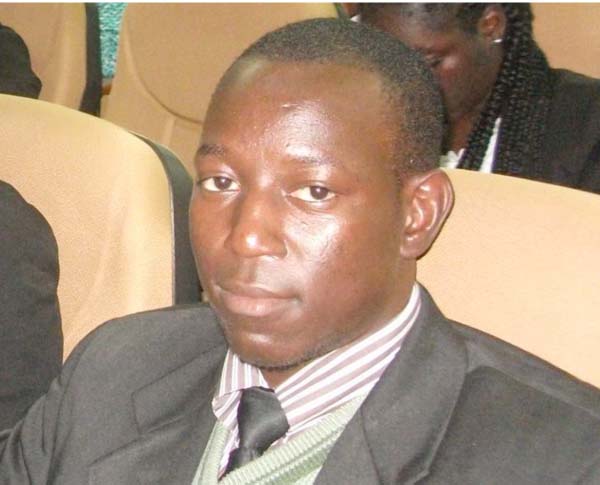 The University of The Gambia Students' Union (UTGSU) recently held a gala dinner at the UTG that was well attended by students and officials of the university.
In his speech on the occasion, Momodou Salieu Sowe, UTG student union president, said: "It is my most distinguished honour on behalf of the 14th Executive Council of the University of The Gambia Students' Union and on my own behalf to welcome you to the first-ever gala dinner organised by the students' union to welcome both freshmen and continuing students on campus."
The idea of the gala dinner was initiated to stall the poor participation of students to social events organised at the UTG.
The then UTG Retreat was the avenue created by the SU for both freshmen and continuing students to interact, wine, dine and share ideas and experiences.
However, the lack of participation of students over the years compelled the current council to rebrand and restructure the UTG Retreat to a gala dinner.
"The large turnout in the hall tonight has given strong indications that you (students) have appreciated the new idea and you are receptive to new ideas and innovation," Sowe said.
"On that note, be assured of my council's resolve and commitment to bringing new ideas and developments as far as student activities in the UTG are concerned."
Another highlight of the occasion was the inauguration of the following committees under the students' union: the Constitutional Review Committee; Student Affairs Committee; Press Committee; Welfare Committee; and Fund-raising Committee
Members of these committees were carefully identified and selected from the student community by the council based on their steadfastness, commitment and dedication to the affairs and activities of students in the UTG, according to the union president.
"As dictated by the UTGSU constitution, the committees should be established and shall reflect a fair representation of all schools/faculties in the university," he added.
"To all the appointees, I congratulate you for accepting the task at hand and I pray for Allah's help in the accomplishment of your goals. The road ahead might be challenging and frustrating sometimes, but with unity and steadfastness, success will surely be a reality.
"It is my strong belief that the UTG is bigger than all of us thus it requires collectiveness to make it a world class university. God bless the students of the UTG, the UTG and The Gambia." 
Read Other Articles In Article (Archive)