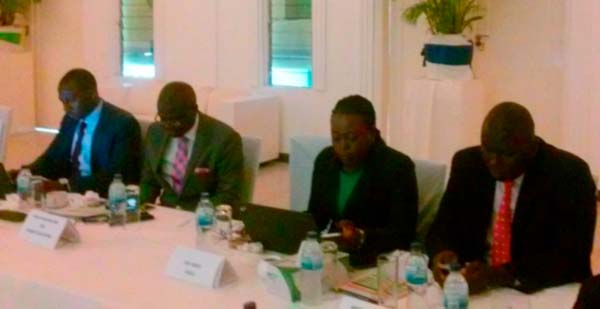 Unique Solutions Limited, a leading internet service provider and technology company, together with partners such as Cisco, Westcon and Comstor, Thursday hosted a Cisco Cross-Architecture event for customers to learn about Cisco's new products.
Unique Solutions was established since April 2000 in The Gambia as an internet service provider and technology company.
The event brought together companies from the public and private sector, as well as commercial and Central Bank officials to learn about new Cisco products, and new ways of working to meet their budgets, among others.
Speaking at the event held at the Coco Ocean Resort and Spa, Papa Yusupha Njie, CEO of Unique Solutions, said they had held several events over the past few years with various companies they had been partnering with.
Mr Njie said the event pointed to the fact that as they celebrated 16 years of providing Gambians with excellent services as a company, they had continued to be associated with world-class brands.
He said they in The Gambia would continue to provide the best for their customers.
"Cisco is a key player in today's connected world," he said, adding that the event was an opportunity to learn about new products that Cisco has, as well as the new ways of working with partners to meet their budgets.
The Unique Solutions CEO further noted that data centres are important parts of any ITC infrastructure, which is being provided by Unique Solutions.
He disclosed that in June they would be launching their first-class new data centre, to provide host of services and other solutions for companies.
He urged customers to be buying from them to get legitimate Cisco products, as there is a lot of fraud in the market nowadays.
According to Njie, if one does not get the right equipment your system may be subjected to attacks and things of that nature.
At Unique Solutions, they have invested a lot in terms of qualifications for their staff and are proud of having the capacity to be able to maintain excellence, he added.
Joy Usifo, Virtual Partner Account Manager - WCA Cisco Systems – Nigeria, said the event provided them the opportunity to discuss Cisco services, their vision, strategy, brand protection, and authorised channel for customers to buy from them to ensure their businesses are protected and covered.
"Cisco's dream is to ensure a change in the way people work, live, play and learn," she said, whist describing Unique Solutions as great partners and a company with high integrity, and great positive energy.
She further described Unique Solutions' CEO as a fantastic man who knows what obtains in the world today.
"Unique Solutions is a company that has great prospects, and I hope they achieve the dream of the strategy they were established for," she added.
In his remarks, Moustapha Diagne, Westcon Regional Sales Manager French West & Central Africa, highlighted the importance of security in products.
Read Other Articles In Article (Archive)