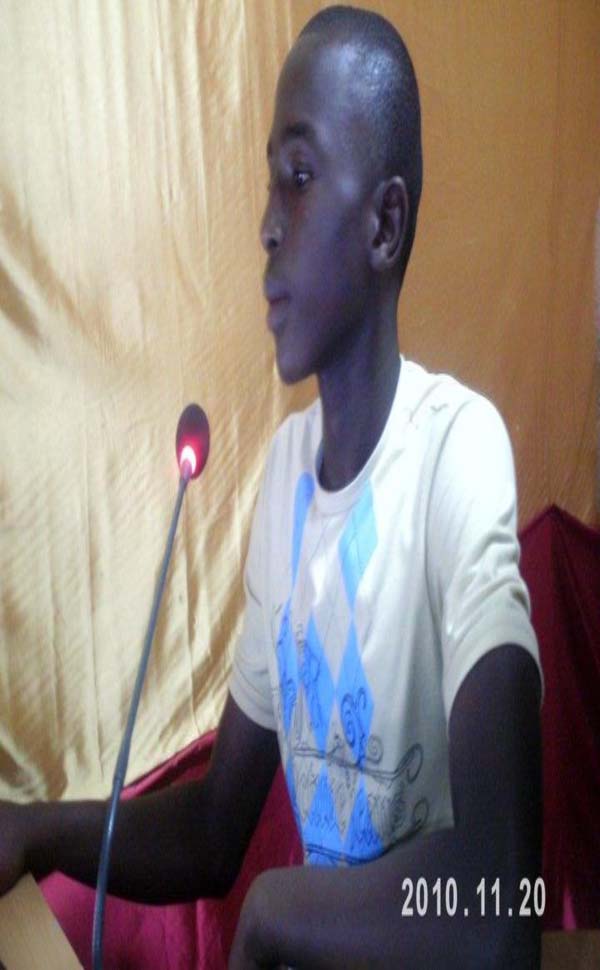 The medical students of the University of The Gambia, in conjunction with Aji Bakki Kafoo of Gunjur, Tuesday embarked on a massive cleansing exercise at the Gunjur Health Centre, as part of their contribution to environmental sanitation.
Speaking at the cleansing exercise, Omar Darboe, head of the team of the UTG medical students, said the cleansing exercise was organised to keep the premises of the health centre clean and tidy, geared towards good environmental sanitation.
Darboe revealed that they also sensitised people on health issues and health talk shows on Gunjur Radio Jannehkoto FM in protecting and promoting health in the country.
He further revealed that Gunjur Health Centre staff were very good to them during their cleansing exercise in Gunjur, adding that their desire was to promote and protect environmental sanitation.
The UTG medical students head then advised the people to always keep their environment clean and tidy to avoid preventable diseases.
August Touray, leader of Aji Bakki Kafoo, said the Kafoo always cleans the premises of Gunjur Health Centre and also washes the cloths of Talibes at Gunjur Sambuyang every Thursday.
Touray expressed his Kafoo's willingness in conducting this exercise regularly.
Mai Darboe, assistant leader of Aji Bakki Kafoo, prayed for peace and unity to prevail in Gunjur and the country at large, adding that Aji Kafoo would continue to contribute towards the development of the village, especially in the health sector.
Makaddy Jabang, a member of Aji Bakki Kafoo, thanked the Alkalo of Gunjur, Alhagie Sulayman Touray, and the Chief of Kombo South, Alhagie Sheriff Ajeh Janneh, for their support to the women in Gunjur.
Aji Bakki Kafoo said the staff of Guntur Health Centre were doing extremely well, Jabang said, expressing her Kafoo's willingness to continue cleaning the premises of the health centre.
The Public Health Officer at the Gunjur Health Centre, Lamin S. Camara, said he was really impressed by the efforts of the UTG medical students and Aji Bakki Kafoo, for cleaning the premises of the health centre.
Camara pointed out that Aji Bakki Kafoo believes in environmental sanitation, as clean environment prevents people from various diseases and healthy environment always promotes healthy life.
Read Other Articles In Article (Archive)