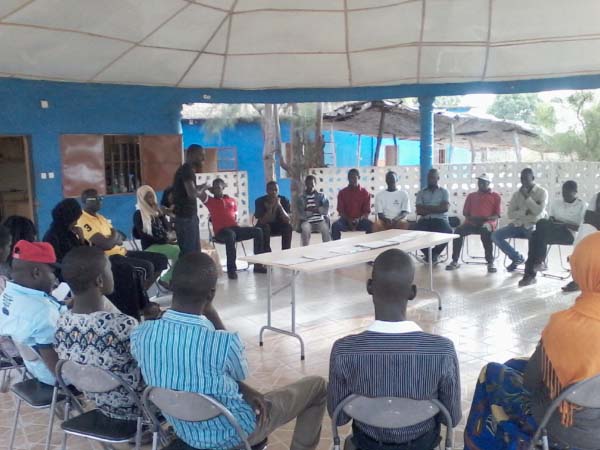 The newly initiated University of The Gambia (UTG) Chancellor Fellowship is geared towards identifying, engaging and developing students' leadership for productive transformation, the founder has said.
Jimmy Hendry Nzally, founder of the fellowship, said it allows participants to learn the theories of leadership, values and team work, among other things.
He said some of the activities under the fellowship include theoretical leadership on team building by Mr Kwadwo Kojo Ofosuhene.
This session is focused on organisational goal and vision setting with reference to culture in an organisation, flexibility and open mindedness and case studies on leadership.
"A cardinal pillar of the fellowship is to expose and network the fellows with some of the amazing young African leaders who are doing amazingly well in their respective countries," Mr Nzally said. "This helps to develop network among breeds of practical African leaderships."
One such African leader that the UTG Chancellor fellows are linked to is Prince Adu-Appiah, a Ghanaian youth leader.He founded the 1Billion Africa, an initiative that seeks to turn Africa's problems into projects through community leadership.
Mr Nzally said the young leaders that the fellows network with serve as mentors to emerging leaders and creates network of network across the continent of Africa.
As part of the chancellor fellowship, there is a session on strategic vision by Dr Momdou Sallah, senior lecturer at De Montfort University, UK and also board chair of Global Hands International.
There are also components on microfinance and business incubation with focus on training and supporting young Gambian entrepreneurs to set up businesses.
The UTG Chancellor Fellowship has a lot more other components to develop their personal and professional lives and livelihood, Mr Nzally said.
Read Other Articles In Article (Archive)