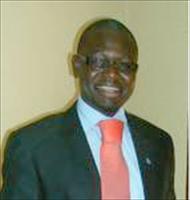 In his last year June speech in Cairo, President Obama announced that the US will host a summit on entrepreneurship to identify how they can deepen ties between business leaders, foundations, and social entrepreneurs in the United States and Muslim communities around the world.
The summit, which represents an opportunity to highlight and support business and social entrepreneurship in Muslim-Majority Countries (MMCs), including their minority populations and Muslim communities around the world, will be held at the Ronald Reagan Building in Washington DC in a few weeks time, attracting participants from 50 countries from the five continents.
The summit aims to highlight the role entrepreneurship can play in addressing common challenges, while building partnership that will lead to greater opportunities abroad and at home.
Papa Yusupha Njie, the Founder and CEO of UNIQUE SOLUTIONS, will be The Gambia's representative at the summit. He was nominated by US President Barrack Obama.
A graduate of Middlesex University, UK, Papa Yusupha Njie, aged, 34 is a trained electronic and computer engineer. He has passionately driven the strategic agenda of Unique Solutions over the past 10 years, together with his dedicated management, young and dynamic staff, taking Unique Solutions from humble beginning to its current status as one of the leading ICT service and solution providers in The Gambia.
In an interview with reporters at a press conference held at the US Embassy, Mr. Njie underscored the importance of the summit, which he said, would avail him the opportunity to learn new things in the business sector.
According to him, as business people there is a need to learn from each other in a bid to move their respective businesses forward.
"Another area I would want to work on is potential partnership. The Gambia is a small country and so whatever you do here despite its success there is somebody out there doing ten times more than you are doing," he added.
He further expressed the need to diversify as business people, noting that the summit would also enable him to see for himself things happening in that part of the world.
"So, it is an opportunity to look at some of the things done in bigger countries and actually learn from that for meaningful development. In a nutshell and on a personal note the trip is an ambition, as there is something for the company in terms of bringing partnership, as well as something that will benefit the country; that is to expose the good image of the country and things we can improve on by talking to people who have gone through more difficult things in terms of access to capital etc.," Njie stated.
Also, present at the press conference were officials of the US Embassy staff.
The highlight of CEO Njie's achievements culminated in the launch of Unique Solutions' groundbreaking Broadband Internet and Data Services network in March 2008, using the latest Motorola Broadband Wireless Technology, providing wireless and fixed Internet and Data connections to corporate institutions, schools, NGOs, government institutions and homes.
The Motorola network infrastructure deployed by Unique Solutions has had its coverage expanded from the Greater Banjul Area, providing VPN and Internet services to include Brusibi, Mandinary Brikama, Kabakorr and Kanilai and the latest being Essau, Barra, Fass, Amadalaye, Kwinella, Farafenni, Kaur, Kundang, Brikamaba and Basse making Unique Solutions the first private Internet and VPN service provider to have the furthest rural connectivity coverage meeting The Gambia's universal service objectives in ensuring people in the hinterland have access to cheap, and life-changing technology in their daily lives.
Read Other Articles In Article (Archive)