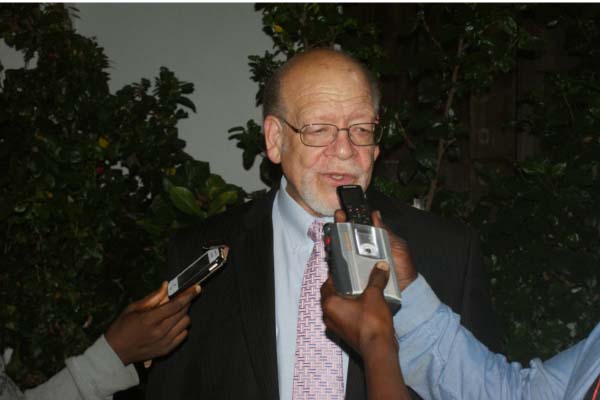 The US Embassy in Banjul over the weekend hosted "No-to-Back Way" concert, which brought many artistes on stage. It was held at the Paradise Suites Hotel in Kololi.
The theme for the concert is a "Term for the dangerous sea passage undertaken by African migrants hoping to reach Europe".
The organizers said the initiative was out to build strong collaboration with Gambian artistes with the tribute concert to Martin Luther King JR and the Song of Hope Ebola song.
They commissioned twelve of the most popular Gambian artistes to compose and record song in Wollof, Mandina, Sarrahule, Fula and English to sensitize the public regarding the 'back way'.
Speaking to journalists, George M. Staples, Charge'd Affaires at the US Embassy in Banjul, said they had been planning the concert for months, as the United States has strong friendship and relationship with The Gambia.
"We are concerned about the development of young people," he said.
"I have not spent much time here but what I saw here, people want to go to outside countries through the back way by using the boats, through which you can lose your life," Mr Staples said, referring to young people as future leaders of the country.
So many opportunities are coming in the future because young people will be the teachers, doctors, and lawyers of the society, he added.
He also said the US Embassy has embarked on the initiative in conjunction with the Gambia government, who are highly concerned about the welfare, growth and development of the Gambian youth.
Read Other Articles In Article (Archive)