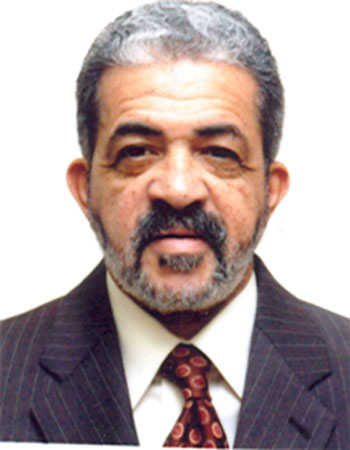 Following the arrest of eight journalists, including top executive members of the Gambia Press Union (GPU) and editors of both Foroyaa and Point Newspapers, the American Embassy in The Gambia and the British High Commission have issued a press release expressing concern over the state of press freedom in The Gambia.
Below we reproduce the full texts of the releases:

Release from U.S. Embassy
Article 19 of the 1948 Universal Declaration of Human Rights states:
"Everyone has the right to freedom of opinion and expression, this right includes freedom to hold opinions without interference and to seek, receive and impart information and ideas through media and regardless of frontiers".
A free press is one of the essential cornerstones of democracy, an institution without which freedom cannot be assured. It is absolutely vital to the health of any democracy that opposition politicians, human rights activists, nongovernmental organisations and ordinary citizens be allowed to express their opinions freely in the press, without fear of retaliation. This is especially true with regard to criticism of a country's government and leaders. In a democratic society, one of our most treasured rights is the ability to disagree with the policies or actions of our government, or the lack thereof. No government likes to be criticized, but every democratic government must realise that criticism, even harsh criticism, of its actions and policies is a fundamental right of the people. Libel laws and laws against seditious speech should never be used to suppress this right.
We note with deep concern the ongoing threats to press freedom, highlighted by the recent arrests and detentions of 8 journalists in The Gambia, and call on the Government of the Gambia to ensure that, in applying its laws on seditious speech, it ensures that the right to free speech is fully protected.

Release from British High Commission
"The EU Presidency is concerned by the arrest in The Gambia of 9 journalists including the general secretary, vice-president and treasurer from the Gambia Press Union, as well as editors from the Point and Foroyaa newspapers.
The right to freedom of expression is fundamental to democracy and a fundamental freedom laid down in the Universal Declaration on Human Rights and African Charter on Human and People's Rights, to which The Gambia is a state party.
The EU Presidency calls on the Government of The Gambia to fulfill its international obligations in the human rights field, and encourages and supports efforts made by all sections of the media and government to ensure freedom of expression and prevent persecution of journalists."
Read Other Articles In Article (Archive)