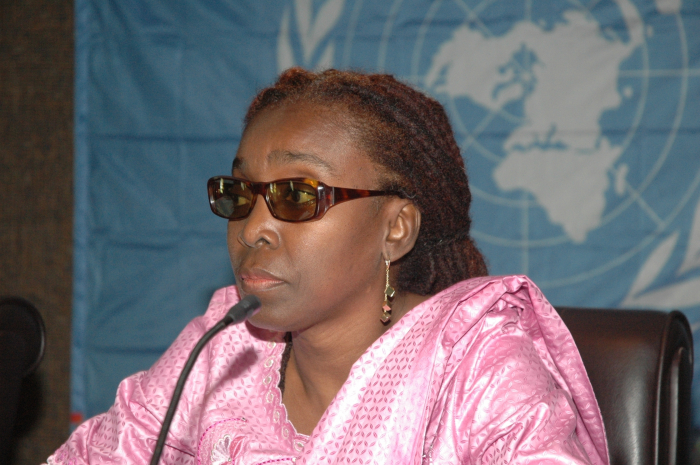 The UN system in The Gambia will recently celebrated its day on the theme UN 4 U with  a quiz competition for senior schools at the Atlantic Corinthia Hotel in Banjul.
According to Sainabou Gaye, head of Communication Partnership and Resource Mobilisation Analyst, under the United Nations Development Programme, the UN Day celebration was characterised by a quiz for schools in the Greater Banjul Area on the theme 'UN for you.' "We are trying to disseminate news about the theme, UN 4 U through the media and sending messages through cell cards from Africell and through the quiz we organised."
Sainabou Gaye said, "St. Joseph's SeniorSecondary School, Ndow's Senior, MethodistSeniorGambiaHigh School, Nusrat Senior Secondary all took part in the quiz competition on the activities of United Nations in The Gambia and elsewhere.
Jeggan Grey-Johnson, Assistant Communication Officer United Nations Children's Fund, said it is important to know that Gambia became part of the UN a long time ago. He emphasised that some of their partners have been the media, which many term as the fourth estate of government. He said UN's Secretary General had termed CNN as part of the Security Council, because of the importance of the media.
Jeggan Grey-Johnson further said that this year's theme needs to be considered as it is going to be a continuous process. Asking why the theme UN 4 U? He said they are inclusive not exclusive. "We are inviting ownership. UN has grown since 1945, with greater understanding of peace and there shall be greater peace. The UN Day celebration started in 1971. At present there are nine UN agencies present in The Gambia, the latest being UNAIDS. We want people to know that UN is for them," he said. The primary objective is to support the government achieve the MDG. Other speakers included George Williams and Lamin Canara.
Read Other Articles In Article (Archive)