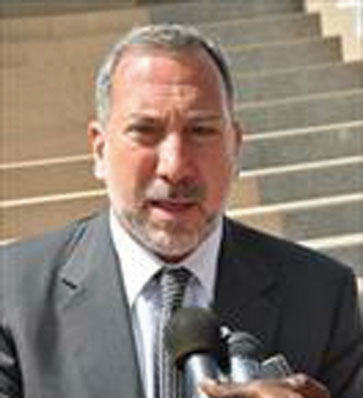 The Gambian economy continues to perform well, coming off another strong year for agriculture, particularly in rice and groundnut production, but the country's heavy debt burden remains a concern, the International Monetary Fund said yesterday.
This announcement comes in the wake of the just-concluded IMF mission to The Gambia to initiate negotiations on a policy framework that could be supported by a new three-year agreement under the IMF's Extended Credit Facility (ECF).
In a statement issued by David Dunn, IMF mission chief for The Gambia, the IMF said tourism remains depressed, owing to the lingering effects of the economic showdown in key European markets, but is expected to pick up later in the year.
"Overall, gross domestic product (GDP) is projected to grow by about 5 and half percent in real terms in 2011, while annual inflation would remain moderately elevated at about 6%, reflecting food and fuel pressures. The long term economic outlook is generally positive, although The Gambia's heavy debt burden remains a concern," it said.
The IMF team expressed appreciation of what it said was the candid discussions with the authorities, and welcomed the President's leadership on addressing the debt problem.
"We support the intention of the Government to curb its borrowing needs beginning in 2011, with the goal of achieving near-zero domestic borrowing by 2014," the IMF said, adding that this will require a gradual, but steady fiscal adjustment, including a reversal of the decline in government revenues in recent years and firm restraint on spending.
The IMF also welcomed the recently introduced cash budgeting approach to contain monthly expenditures, which should assist in reducing the Government's net domestic borrowing to about 2 percent of GDP in the current year.
This, the mission added, should help to ease pressure on interest rates, generate fiscal savings, and avoid the crowding out of credit to the private sector.
While noting that the new ECF arrangement, which the Gambian authorities have requested, will support the forthcoming Programme for Accelerated Growth and Employment (PAGE), the IMF said financing of the PAGE will pose a significant challenge in the light of the country's heavy debt burden.
"Thus, in addition to seeking development partner support for the PAGE, we welcome the authorities' aim to embark on a program of private sector participation in crucial areas of infrastructure investment, including telecommunication and electricity generation.
The IMF mission encouraged the Gambian authorities to further engage civil society, the donor community, and other stakeholders in the final formulation of the strategy in order to build broad support for the PAGE.
Meanwhile, the IMF mission, which met the Vice President Aja Dr Isatou Njie-Saidy, the minister of Finance and Economic Affairs Mambury Njie, Central Bank Governor Amadou Colley among other senior government officials, is expected back in Banjul later in the year to conduct discussions on surveillance issues and medium-term policy options, such as tax reform aimed at reducing rates and broadening the base.
Read Other Articles In Article (Archive)