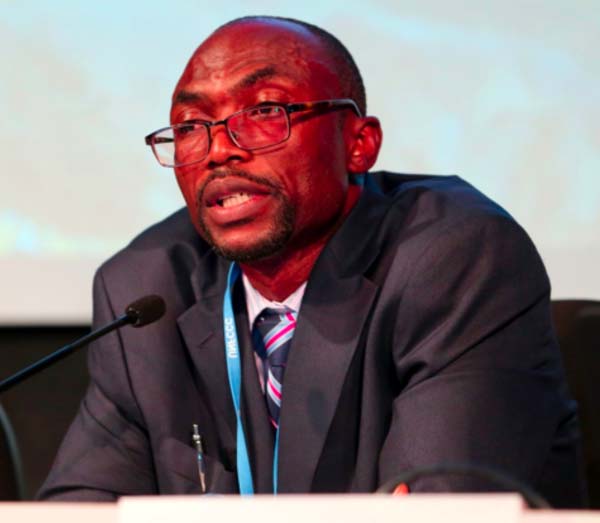 (Monday October 10, 2016 Issue)

The Minister of Environment, Climate Change and Natural Resources, Pa Ousman Jarju, has commended the United Nations Environment Programme (UNEP) for facilitating the establishment of Ecosystem-Based Adaptation for Food Security Assembly (EBAFOSA) Gambia Branch.

He made the commendation at the official launching of EBAFOSA Gambia Branch on Friday, held at the Paradise Suites Hotel.
In his launching statement, Minister Jarju said EBAFOSA is the first inclusive Pan-Africa policy framework and implementation platform, premised on inclusive partnership between solutions providers to bridge the policy implementation action gaps for implementation.
The framework is aimed at bridging gaps to ensure appropriate policies to tackle Africa's key and related challenges on food and nutritional insecurity, poverty and unemployment, climate change and environmental degradation.
Thus, EBAFOSA was formed by the urgent imperative to climate proof Africa system and optimise them for not only food and nutritional security, but also for income and job creation, as well as climate adaptation, he added.
Bridging the policy implementation action gaps is, therefore, the essence of EBAFOSA, he continued.
"I am reliably informed that, to date a total of 35 country branches are in the process of being established across Africa, and the target is to cover all 54 countries on the continent."
Among the most crucial activities in the process of establishing these branches is organising a branch launch to promote EBAFOSA, and galvanise support for its activities among country stakeholders.
In The Gambia, he went on, the establishment of this framework is very timely and relevant to the current national sustainable development goals.
The Gambia is among ACP countries that are faced with serious challenges of desertification, land degradation and drought, and these problems have far-reaching adverse impacts on human health and food security.
More than 70 per cent of the population derives their livelihood from natural resources, while experiencing a toxic combination of flat cereal, yields, declining water availability and vegetable cover, climate variability, recurrent drought and floods, erosion and high population growth.
He said The Gambia is a signatory to the three RIO Convention Communities to combat food insecurity and environmental degradation.
EBAFOSA is not an institution, but rather it is a framework, a platform to mobilise solutions, which is to be hosted by already established institutions that voluntarily agrees to do so.
Also speaking on the occasion was Amadou Taal, coordinator of Worldview The Gambia office, the main host of EBAFOSA Gambia Branch.
Taal spoke on the current situation that the continent is facing regarding climate change issues, food security, which is a major concern.
He said currently, the world is faced with destruction related to climate change, which calls for collective efforts to address this concern.
He explained how the formation of EBAFOSA Gambia chapter came about, at a meeting held in Nairobi, Kenya, last year, adding that since then they have been working closely with the national bureau.
Read Other Articles In Article (Archive)