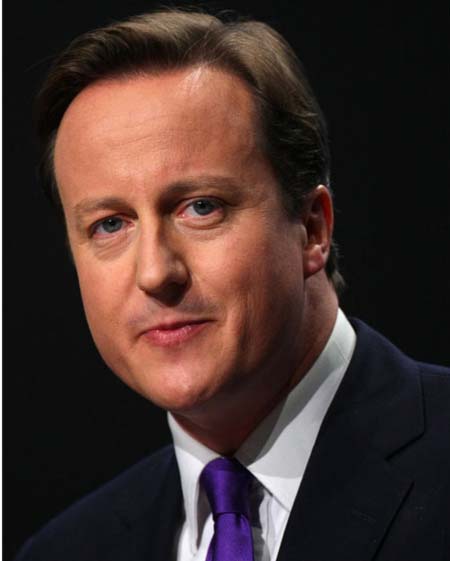 The meeting of the Commonwealth Heads of Government this week is a unique gathering - representing 53 sovereign countries, a third of the world's population and 20 per cent of the global economy. It is a purely voluntary club, bound together by shared history, deep and diverse links between our peoples and – at our best – strong common instincts about the importance of open societies and open economies.
But as we meet in Colombo, some are questioning whether we are still prepared to stand up for our values. The location of the summit in Sri Lanka has drawn significant criticism: the human rights record of its government has even caused some leaders to stay away.
So, the stakes for the Commonwealth this week are high. And my argument today is clear – we face a choice. At the summit, we can either bury our head in the sand, ignore the difficult issues and essentially give in to those who think that the Commonwealth is no longer relevant. Or we can use this as an opportunity to come together and restate why our values matter.
It won't surprise you to know that I will be making the latter argument. I am deeply committed to the Commonwealth and what, at its best, it stands for. Not just out of a sense of tradition and obligation - but of belief. The belief in political freedom which has underpinned this organisation for almost sixty-five years is as relevant now as it was at the time of the London Declaration.
This is not some outdated attempt to impose Westminster ways on the world. Political freedom is innately important in itself. No government crackdown – no force of arms – can forever suppress people's aspirations for a voice and for national independence. But this is a hard-headed economic argument too. History shows a remarkable empirical connection between healthy political institutions and a nation's material prosperity. Look at India: the world's largest democracy and a powerful economic success of the past decade. Look at Botswana: a country with relatively open, transparent institutions – and a standard of living that is far beyond many of its neighbours. Look at Malaysia: a country that has seen democracy and economic growth go hand in hand.
It comes down to this. Countries prosper when they adopt an open economic system: where people are free to trade, free to innovate and have property rights and the rule of law to protect what they own. And that inclusive economy can only succeed in the long-term if it is underpinned by inclusive political institutions: where governments are the servants of the people and are forced to act in the interests of the people. Unless this happens, the wealth of a nation is liable to remain forever in the hands of a narrow clique. This is at the heart of the golden thread of conditions which allows countries to thrive.
In Britain we know that we must make this argument with frankness. We are fully aware of the historical context and of the need to put our own house in order. This is not about telling others what to do and how to do it - political and economic progress should not be advanced by imposing it on others, but by argument and persuasion.
That is why the Commonwealth is so important. And at this year's summit there are two things in particular I believe we can do.
First, there is a real opportunity to shape the global debate over what should replace the Millennium Development Goals when they expire in 2015. Many of the values which the Commonwealth has embraced are fundamental in the fight against extreme poverty. The recent UN High Level Panel - which I had the honour of co-chairing with the Presidents of Liberia and Indonesia - recommended specific targets on open government, free political choice, the rule of law, property rights and free speech. These areas, alongside health, education, and nutrition, are vital to development post-2015. But it is by no means inevitable that governments will manage to agree inspiring and compelling goals. It will only happen if together we show ambition and leadership. The Commonwealth summit is an opportunity for us to stand up for what we believe in. It is a moment where we can start to broker international agreement - and show a determination to end extreme poverty forever. 
Second, we've got to speak candidly to each other. We do the Commonwealth and its history no favours unless we take a stand when we see our values under threat. This is our first meeting since we enshrined our belief in political freedom in the Commonwealth Charter - and we must show it now has real meaning. Together we must make clear that the political process in the Maldives should respect the will of the people expressed in democratic elections. Together we must encourage further progress towards free and fair elections in Fiji. And together we must say clearly to the government of Sri Lanka - our hosts – that there must be accountability for the past and respect for human rights today.
There are those who have asked whether it is right to go to Sri Lanka for this summit given the current situation. By going to Colombo I believe we have an opportunity to raise our concerns clearly and directly – and to focus the eyes of the world on Sri Lanka. Four years on from the end of the civil war and defeat of the 'Tamil Tigers', a brutal terrorist organisation, there has been nowhere near enough improvement. We need to see more progress: genuine freedom of expression and a free media, an end to the intimidation of journalists and human rights defenders, action to stamp out torture, demilitarisation of the north and reconciliation between communities. And of course we need to see a thorough investigation into alleged war crimes, and if it does not happen rapidly, an international independent investigation will be needed.
 This won't always make for easy conversations, but diplomacy isn't about ducking difficult decisions. We will only protect the values that are precious to us if we take action when they are at stake.
So this is a big summit and an important moment.
The world is looking to the Commonwealth to rise to the occasion. Ours is a truly unique and special organisation, hugely diverse in background and outlook.
But there is one thing which can unite us all: a belief that economic progress and political progress can go hand in hand. That is the vision the Commonwealth offers the world:  let us be true to it again.
Read Other Articles In Article (Archive)