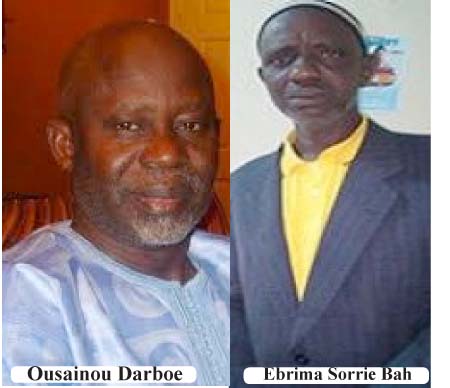 Ebrima Sorrie Bah, the secretary general of 'Gambia For Five Years and Peace Building has accused the United Democratic Party (UDP), for being behind the 3 Years Jotna – a group that are calling on President Adama Barrow to step down at the end of three years.

"The statement from the UDP Party leader in a recent press conference has clearly indicated that the party is behind the 3 Years Jotna movement," he said over the weekend at a press conference held at the Serrekunda East Mini Stadium. "This is a clear manifestation of the UDP's position in forcing Barrow to step down in December."
The UDP last week held a press conference at the party's headquarter in Manjai and made its position clear with regard to the 2016 Coalition agreement. The party has also called on President Barrow to be faithful and respect the agreement of the Coalition 2016.
He added: "Forcing President Barrow to step down in December is violating the provisions of the constitution. The President has constitutional mandate to stay until 2021," Mr. Bah said.
Commenting on the significance of peace and stability in the country, Bah called on the UDP party to reverse its earlier decision to enable the country continue to enjoy the peace and stability that it is known for.
The peace and stability of the country, he maintained, should not be compromised, saying: "Gambians should be calm and say no to any protest in December, while urging Gambians in the Diaspora to partake in the maintenance of peace and stability in the country."
He expressed optimism that they will neutralise the activities of 3 Years Jotna before December. He claimed that 80% of the Gambian people are behind Barrow's five years mandate, while assuring that nothing will happen in December.
Naffie Sonko, the president of Gambia For Five Years Group, described the recent statement from the UDP leader as a 'threat to the people.'
"There is an individual interest in the statement of Darboe. However, the peace of the country is of paramount importance, thus it should not be compromised for anything."
The activities of 3 Years Jotna, she went on, should not be entertained. "This is why we stood up firm to encourage peace and stability in the country."
Read Other Articles In Article (Archive)