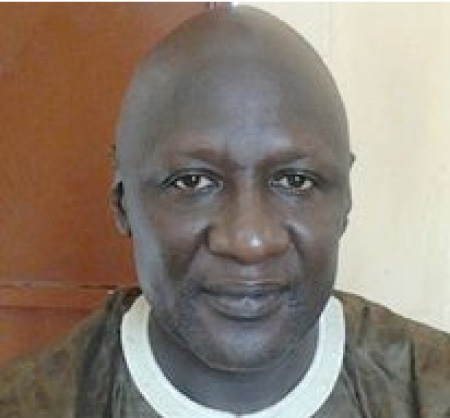 Two militants of the opposition United Democratic Party (UDP) were yesterday arraigned at the Bundung and Brikama magistrates courts charged with various offences.
Lasana Jobarteh was arraigned at the Bundung Magistrates Court and Ebrima Solo Sandeng at the Brikama Magistrates Court.
Lasana Jobarteh was charged with broadcasting without a license, contrary to the Information and Communication Act 2009.
The accusation was that between 14 and 15 December 2013, while attending UDP political rallies at Buffer Zone in the KMC and Brikama and diverse places, Jobarteh talked on Skype using an IPOD and gave information abroad without a broadcasting license, and thereby committed an offence.
Magistrate Ebrahim Kijera of the Bundung Magistrates' Court granted him court bail in the sum of D250,000 with two Gambian sureties who shall deposit their ID cards, and one of them must deposit a title deed with the court's registrar.
This followed an application made by his defence counsel, Ousainou Darboe, who urged the court to grant the accused person bail, as the offence was bailable.
The case was then adjourned to 31 December 2013, for continuation.
At the Brikama Magistrates Court, Ebrima Solo Sandeng, was arraigned before Magistrate AA Jagne charged with giving false information to a public servant.
The particulars of offence alleged that the accused person, on 27 November 2013, wrote an application to the Tujereng Police Station for a permit to stage a social gathering with musical entertainment at Tanji Youth Centre, when in fact he was staging a political rally, knowing or having believed it to be false.
He denied the charge, and the case was then adjourned to 30th December 2013, for ruling on the bail application.
Lawyer Neneh MC Cham represented the accused person, while police sub-inspector Sarr represented the IGP.
Read Other Articles In Article (Archive)