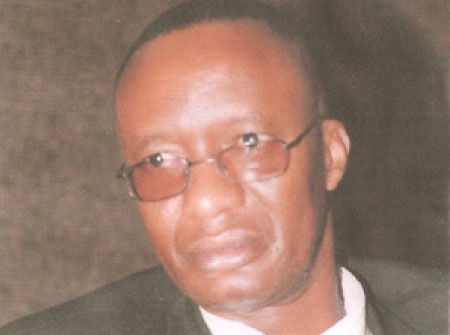 The Chief Executive Officer of Vision Development Foundation, Modou Turo Darboe, Saturday donated more than D100,000 to various communities in the country.
The beneficiaries namely, Tankular village in the Lower River Region, Sinchu Alagie East Development Committee in the Kombo North district of the West Coast Region, and Fajikunda Health Centre received 50, 000; 25, 000 and 20, 000 respectively.
Other beneficiaries included Tabokoto-Bajonkoto mosque committee, whose mosque will be fully furnished with new mats and the old corrugated iron sheets replaced by the Vision Development Foundation, and school fees for five students.
Among others, the gesture was meant for the rehabilitation of Kiang Tankular village borehole, rehabilitation of a feeder road linking Sinchu-Alagie village and award ceremony for staff of Fajikunda Health centre.
Speaking at a presentation ceremony held at the VDF office in Churchill's Town, Modou Lamin Jagne, senior programme officer at VDF, said the gesture is part of the foundations strategic plan for the year 2014.
Jagne stated that VDF has no boundary in providing resources to meet the basic needs of the poor and the needy, young or old, noting that the foundation is here to see to it that the well-being of the most vulnerable people in society is addressed.
Describing the CEO of the foundation as a philanthropist who has the interest of the poor and the needy at heart, Jagne said the VDF believes in caring and sharing with the poor and needy whenever the need arises.
Oustass Muhammed Lamin Nyang of Takokoto-Bajonkoto lamented the constraints the mosque is facing, especially on the issue of mats.
He said the capacity of the mosque is huge, and there is need to have enough mats.
In a short response, Modou Turo Darboe, who underscored the importance his foundation attaches to religion, pledged to furnish the mosque with brand new mats within five days.
A representative of Kiang Tankular Youth Development Association lamented the difficulties the people of Kiang Tankular face in terms of getting access to clean drinking water.
According to him, villagers have to walk long distances daily to be able to have access to clean and safe drinking water.
He described the intervention of the VDF as timely, noting that it would go a long way in saving lives.
Fatou Jallow, Sinchu Alagie East Village Development Committee also highlighted the difficulties the people of the village face, especially during the rainy season when most of their roads are not accessible.
According to her, with the intervention of the VDF, some of those difficulties will soon be history.
Read Other Articles In Article (Archive)