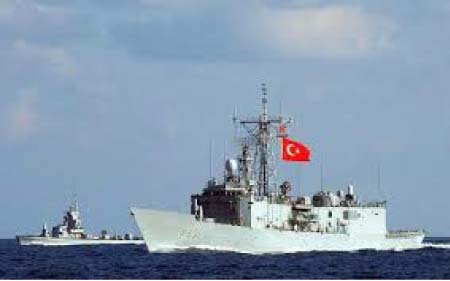 Turkey's naval forces on March 17 activated the Barbaros Turkish Maritime Task Group (Barbaros TMTG). Barbaros TMTG consists of frigates, a corvette and a logistic support ship.
Barbaros TMTG aims to demonstrate a maritime presence in the world's seas, in order to enhance Turkey's foreign policy, and positively contribute to bilateral relations with African countries.
Barbaros TMTG will conduct port visits to 24 African countries, carry out training activities with those countries, and return to Turkey on 27 June.
Within this framework, the Turkish frigate will visit Banjul port from 3 to 9 April and the logistic support ship from 4 to 8 April.
The visit signifies a landmark in relations between The Gambia and Turkey, since it will be the first-ever visit of a Turkish naval forces ship to Banjul.
The frigate will arrive at Banjul port at 10 AM on 3 April, and will be welcomed by Turkey's ambassador to The Gambia, Ergin Soner.
During this visit, Rear Admiral Ercan Inceoglu, and other top Turkish naval forces officers will meet the Gambian authorities.
Relations between The Gambia and Turkey go back a long way.
The Turkish Gendarmerie Forces Training Centre in Banjul has engaged in the training of Gambian military personnel since 1991 through 2005.
Consequently, Turkey has good cooperation ties with the Gambia armed forces in the area of military training to prepare them for UN peacekeeping duties throughout the world.
Furthermore, President Yahya Jammeh paid a state visit to Ankara, from 10 to 13 February 2014, which initiated cooperation in new areas such as trade, economy, tourism, sustainable development, education, health, military and security affairs.
A press briefing will be held on board the frigate at 17:00 PM on 3 April.
The navy ship will be open to the public on Friday 4 April from 10 AM to 12 Noon 14 to 17 PM
All Gambians are invited to the welcome ceremony at Banjul seaport. 
Read Other Articles In Article (Archive)