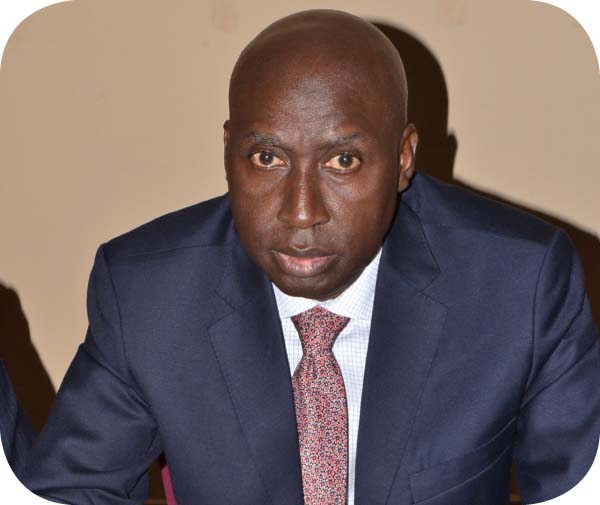 Trust Bank Limited (TBL) Thursday held its eighteenth Annual General Meeting at the Kairaba Beach Hotel attended by shareholders and customers of Trust Bank.
The statement of the bank's Chairman was presented by board director Angela Andrews-Njie, who said that looking at the bank's performance in 2015, the group's financial performance dipped, which was reflective of the relatively difficult environment they anticipated last year.
She said the net interest income declined by 1 per cent from D363 million to D358 million and profit after tax by 13 per cent from D179 million to D155 million.
The group's balance sheet, on the other hand, witnessed some growth over the review period, with total assets growing by 5 per cent to D4.9 billion, while total customers' deposits increased marginally to D4.12 billion from D4.09 billion, she added.
Despite the decline in the group's performance in 2015, "the bank still holds a significant market share in industry profitability (28 per cent) assets (17 per cent) and customers' deposits (25 per cent)".
She added: "We also constructed 2 new state-of-the-art branches, one at Westfield to replace our Westfield branch to help ease congestion in the banking hall, and a second branch at a new location in Brusubi."
In 2015, she stated, they continued with the upgrade of their core banking software, flex cube, which would help to improve efficiency of the bank's operations and processes, and also enhance their client's capacity for full remote access to their accounts for their banking transactions online.
Also speaking, the managing director of Trust Bank, Pa Macoumba Njie, said that as regards Corporate Social Responsibility, the bank is committed to its tag line of being "Proudly Gambian" and as such remains committed to seeing its successes permeated to the society.
He added that the bank had been fulfilling its social responsibilities by actively participating in activities aimed at humanitarian causes, mainly in the areas of education, healthcare, social services and disaster recovery.
Some of the activities the bank supported in 2015 under its CRS programme were renovation works at the main referral hospital's (EFSTH) Sanatorium, maintenance works and purchase of medical supplies for the Tanka Tanka Psychiatric Hospital, donations to the Farrafenni Hospital maternity ward, Leman Street Clinic, Bansang Hospital and Basse Health Centre, he said.
"We spent over D1.2 million in the health sector; in sport we supported activities in football, cycling, cricket, basketball amongst many others to the tune of D300,000; while in education, we have continued to hold our yearly Excellence in the Millennium Awards to honour top ten outstanding students in Grade 9 examinations."
Mr Njie also said they have continued to support a large number of schools by sponsoring prizes at their various speech- and prize-giving days; in total they spent D1 million on education.
They also rehabilitated the Wassu Stone Circle which had become largely associated with their brand characteristics of being truly Gambian. Overall the bank had spent D3.5 million on various CRS activities in the year 2014, he said.
"It remains a very tremendous honour and privilege to the lead staff of our noble institution", MD Njie said, adding that he has "a team comprised of people with the right values and capabilities and each person, in their own, has supported me in successfully steering the affairs of the Bank in a rather uncertain environment."The success of the bank over the last few years had no small measure, been due to its staff.
The bank's human resources and philosophy will continue to revolve around thorough training and mentoring of its staff, Mr Njie added.
Read Other Articles In Article (Archive)