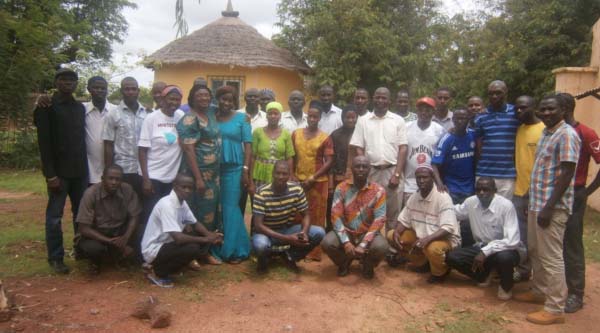 At least 17 master trainers together with cluster monitors in the Lower River Region have benefited from a four-day intensive training on nutrition education in lower basic schools.
The training was organised by the FAO through the FASDEP Technical Assistance at Pakalinding lodge.
Speaking at the end of the training, the national nutrition expert for FASDEP Technical Assistance, Yankuba Sawo, said the nutrition education in lower basic schools is in line with FAO's strategic objective for eradicating hunger and malnutrition, globally.
The purpose of the master training was to equip teachers on the knowledge of nutrition for them to implement the knowledge in the lower basic schools.
Mr Sawo said the nutrition component of FASDEP Technical Assistance is jointly implemented by FAO in collaboration with the National Nutrition Agency and the Ministry of Basic and Secondary Education.
He said FAO was designated by The Gambia government as the supervising entity for the Technical Assistance (TA) component of FASDEP.
The TA component totals US$1.4 million, equivalent to 5 per cent of the total project grant and it covers technical assistance and capacity development support.
More specifically, FASDEP's intended impact is to increase nutritional levels, food security and incomes particularly of vulnerable populations in the three targeted regions: West Coast, Lower River and Central River regions.
The project is to achieve its intended result through strengthening technical and organisational capacities of targeted stakeholders by improving knowledge, skills and practices that lead to higher production, commercialisation and market access.
Farmer organizations, private sector, community-based associations, small enterprises, government staff and school children are the main beneficiaries.
Malang Fofana, acting deputy executive director of NaNA, said the four-day training was needed to strengthen teaching of nutrition education by using various avenues.
A public health nutritionist, Mr Fofana, said the participants' utilisation of the knowledge gained from the training would go a long way in improving the nutrition status in schools.
Read Other Articles In Article (Archive)