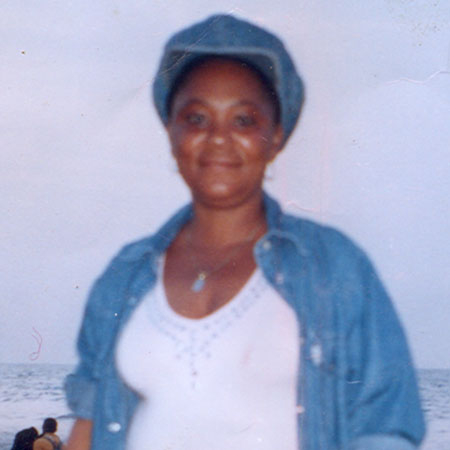 Africell's end of year show came to a sudden halt when some youth were taken to the hospital and pronounced dead after falling among the crowd during a mega musical show at Africell's premises on New Year's night. The intention was to encourage customers and well wishers who would want to experience the change of year with a mixture of joy and happiness through music and firework. The Musical show would surely attract many people including the old and young, for a new thing in the New Year. Others did not get a free dance in a long time, it was an opportunity for them to show face in the end of year bonanza. Africell has always helped to uplift the status of the people of
Gambia
in a diverse way. The accident is felt in all quarters because four people dying is a big blow to the families, friends, the public, the attendees and the organizers whose intention was to create joy in the hearts of the lot but turned sour. Society went from door to door to talk to families and friends of the dead to see what went wrong.
The dead including; Fatmata Kamara a-42-year old Sierra Leonean living at Talinding but formally at Serrekunda's Main Bole. She is survived by her five children most of them in Freetown. Her relative Uncle Abu who owns a Cook Shop said in a sad tone, that this was not his intention for bringing Fatmata Kamara to the country. She lived with us here at Serrekunda but later decided to rent at Talinding with her friend. Mr. Abu did not have much to say about the incident because she did not leave from his house to the show but a close friend of her, Mrs. Fatmata B. Kamara give a count down of the beginning and end of it.
According to Fatmata B. Kamara, a friend of Late Fatmata Kamara who lost her life at the Africell's show says "We left to watch dancers on the street and were tempted to follow masked dancers and we ended up at Africell. The Late Fatmata Kamara and I stood away by her instructions. She further asked that we move, that it was not safe as the people may disturb. Standing near a gate, my late friend said the breeze was fine. Then they started to push, we were at the back we did not know why they were pushing. The late Fatmata Kamara then said in Aku, 'this programme mona oh!' meaning, (The programme is difficult.) When the place got very congested she could not talk to me any more, was not laughing or answering me even when I laughed. I turned to her and said we need to go out. The pushing and struggle was strong and she fell down and my shoes got lost. I asked another man to help me pull her out but the crowd continued to come on top of her. People came to help her as I was told not to continue because I would have died with her. I then went to look for police and on my return I could not see her. I ran up and down but only different bodies were shown to me. I was directed to a taxi, I saw her and I had to remove her materials on her body to give her chance to breathe. I thought it was an ordinary fainting. From Serrekunda Police we went to hospital. She was given drip but it could not work. We were asked for police document, a friend said if they ask for such the person is probably dead. She was taken to RVTH and they pronounced her dead.
Mai Trawally is a 17 year old Gambian from Mandinaring living at LK German with her mother's family compound died with the others during the show. Talking to Ya Bintou Jallow, the late Mai's mother says, "I have five children and she is my fourth child. She went to be part of the entertainment but came back dead. I have nothing to say because it is God who gives and it is God who takes. My elder children are not working and the late Mai was striving to see me through. She is my friend and she knew me well. Her death brings sadness. ending in bitter tears."
Late Mai's elder sister Kumba Singheteh said they the incident occurred around 1:30am when we least expected it. She loved every body and had peace within it is a real blow in our family. She was taken to Mandinaring for her burial. We were happy to see Africell at about 6pm and presented D. 20,000 as assistance to the funeral. It was not their fault it just a tragedy. Their intention was good; it only turned out to be a tragedy. The family had no one to explain to them what led to their daughter's death. The father, Kebba Trawally was full of surprise at Mandinaring, so could not speak. His younger brother said it is God's will, if not at Africell it would have happened somewhere else.Her aunt said she was very friendly that is why her funeral was exceptionally packed with people. Her mum says, "People have been coming and going since her death. We pray that God sends a replacement in my life."
The Late Fatou Chuba 25 was a years Gambian living at LK German and
Momodou Jallow 24 living in Bakau was the ones who lost their lives during a mare dance, including six others that were treated and discharged. This was confirmed by the Police PRO ASP Secka.
The late Mai Tarawally's mother Ya Bintou Jallow full of tears said "It was God's will for her daughter to die. She is the 4thamong my five children." Her sister Kumba Singheteh said it was not a deliberate thing, "it is a tragedy we are happy that Africell was part of the funeral," she said. The late Mai was kind and helpful, we hope God will send a replacement, I will surely miss my daughter," Ya Bintou Jallow said.
Fatou Chuba was a - 25 - years old married woman with eleven and 1 and half year old kids. Ebou Ndow, the husband was in tears and full of words to say anything to the press. He says, "I really feel it." The late Fatou Chuba's friend Penda Chorr narrating on behalf of the husband, said on that day she was not with her friend but Ebou Ndow accompanied her to Africell and asked her to call him when she was ready. Later about 12:30 Ebou went to check for the late Fatou but could not see her. She said Ebou returned home to wait for her. About 3am, Ebou's brother was called to inform him from Fatou's phone that she had an accident and she was at the RVTH. He in turn told his brother who attempted to go but there was no vehicle. Ebou then waited till 5am only to see his wife's dead body and learnt of the incident from there.
Pender Chorr further said, "Fatou was my childhood friend. She was very kind and loving. Her little child is so used to her and she is no longer here for her." Her mother Ramatoulie Jah in tears said her daughter was a pious woman and loved her very much. "I have two of them, a boy and a girl. She cared for me and helped me a lot. She took care of my responsibilities," she said. The family was thankful to Africell for their D 25,000 assistance.
Momodou Jallow is said to own a Bakery at Bundung known as Maple Leaf Bakery. They have all been buried. Meanwhile DJ Coker, the Chief security at Africell had her two daughters trampled upon but survived.
The police PRO ASP Secka confirmed the incident and said a panel has been set up by the IGP headed by Commissioner Yankuba Sonko to ascertain the cause of the incident.
Many have suggested that such programmes be organized in bigger places, areas that can accommodate the crowd and children to stay away from such occasions. This should not discourage Africell and well meaning company to bring people together, God will help and take the best part.
Read Other Articles In Article (Archive)