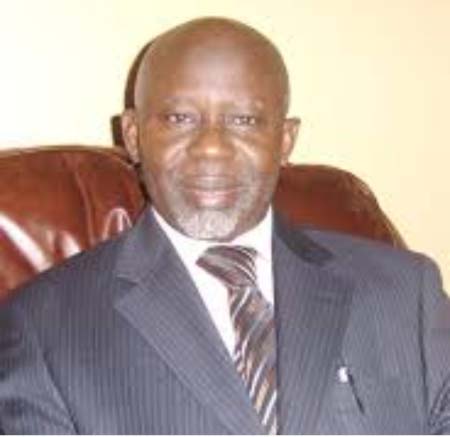 Ousainou Darboe, leader of the United Democratic Party (UDP), has said they are going to challenge the Elections (Amendment) Act, 2015, after their call for the president not to assent to it was not heeded.
It was published in The Gambia government Gazette of 27 July 2015 that President Yahya Jammeh had assented to the Act on 20 July, thereby making it part of the laws of the land.
The secretary general of Gambia's biggest opposition party said the option of challenging the new law at the courts "is certainly on the table".
Lawyer Darboe said his party would want to work with other political parties and concerned Gambians on the issue, for the law is not only for political parties alone.
"This is a matter for everybody who is genuinely interested in the holding of multi-party elections [in The Gambia]; who is genuinely interested in the political life of this country, and who is genuinely interested in contest of elections between equals," the UDP leader said.
"So we will invite other political parties and individuals who care to join us to challenge the Act."
Darboe said his party's executive committee will discuss the issue at their next monthly meeting, and would identify people who can represent the party in the legal battle.
The Elections (Amendment) Bill, 2015 was passed by the National Assembly on 7 July 2015.
Since the bill is now a law, anybody who wants to register a new political party will pay a staggering D1 million.
The amendment also increased the deposit for presidential candidates from D10,000 to D500,000; National Assembly members from D5,000 to D50,000, and mayoral candidates from D2,500 to D25,000.
It also makes it a provision for the executive members of all the political parties to be resident in The Gambia; and the parties are also obliged to submit their yearly audited accounts to the Independent Electoral Commission (IEC).
The UDP has earlier on said the National Assembly "blindly endorsed" the legislation without properly weighing the consequences, in a "deliberate attempt to thwart the democratic process in The Gambia".
The opposition party said even the passage of the bill was a betrayal of trust, and the confidence reposed in members of the National Assembly by their constituents.
The new law also states that "the electoral commission shall not make any significant change to the rules relating to elections within six months before an election".
Anyone seeking to challenge the new law has just a little more than 12 months to the next presidential election, which should be held in 2016.
Read Other Articles In Article (Archive)