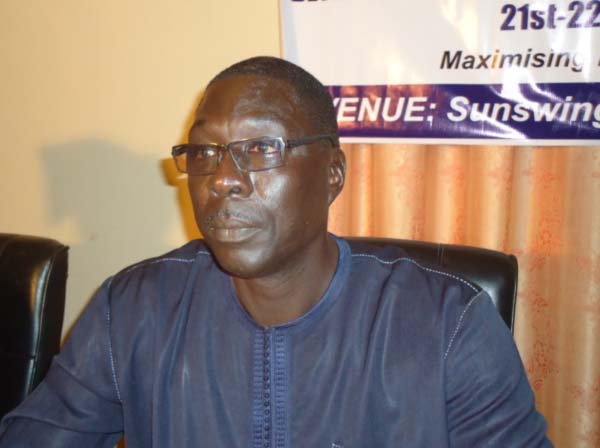 The Ministry of Trade, Industry, Regional Integration and Employment Wednesday launched the hospitality security training programme, at a ceremony held at The Gambia Tourism and Hospitality Institute (GTHI).

The training course aims at creating professionally-trained hospitality security officers for the industry that will complement service deliveries and product offerings.
Organised by the Ministry of Trade, it was funded by the UNDP Country Programme Action Plan (CPAP).
In his launching statement, Mamadi Dampha of the Ministry of Trade said this is a pilot project for the tourism hospitality industry.
He thanked the management of GHTI for coming up with such an initiative, which is an "innovation in tourism security".
He also thanked the Minister of Youth and Sports for the collaboration, particularly in the identification of 24 youths targeted for the training course.
Mr Dampha also thanked the UNDP for funding the training course, saying they are always supportive of the ministry.
The overall objective is to bring about transformation in the tourism industry for effective communication with customers, and with industry operators, he said.
The programme was designed to provide a convenient venue for training on hospitality security with the support of The Gambia National Youth Council for the 24 young school leavers.
Abdoulie Hydara, director general of Gambia Tourism Board, thanked all the stakeholders for the training course, saying "tourism is a real sector, and is the biggest economic sector" for The Gambia.
He added that tourism provides huge employment directly and indirectly to the country, and that "the beauty of tourism is that it reduces poverty at the quick response".
Security is fundamental in maintaining success in tourism, he continued.
"Security is fundamental factor for choice of a holiday, particularly at a time when we have witnessed several incidents across the world in various well-known destinations destabilised by mere lack of security or inadequate security," Mr Hydara said.
The training programme was a welcome move at the right time, he said, adding that in tourism there are many positive sides to it, but there are also some aspects that need control, which necessitated the training of people in the industry and the involvement of security personnel.
"I mean quality service delivery through the training and provision of quality human capital. If we are able to do this, then it is a step further in developing our tourism industry," the GTBoard director-general said.
Read Other Articles In Article (Archive)