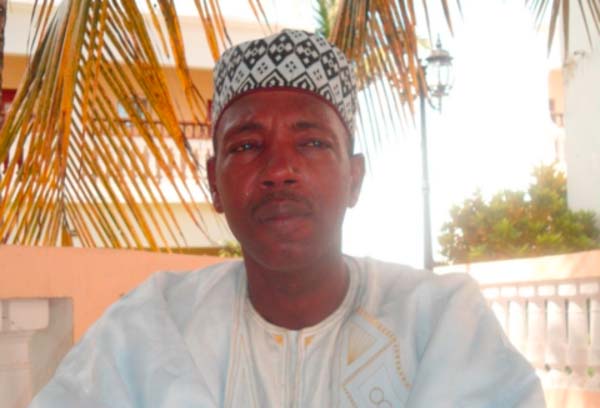 The Minister of Tourism and Culture, Hon. Hamat Bah, yesterday dilated on the significance of the review and update of the management plan for the Stone Circles of Senegambia.

The workshop was organized by the National Centre for Arts and Culture (NCAC) in collaboration with UNESCO, and attended by participants from The Gambia and Senegal.
The Stone Circles of the Senegambia was listed as world heritage in 2006, after it was submitted to the world heritage committee in 2005 with an accompanying management plan for the period 2005-2009.
Hon. Hamat Bah said this followed the submission of a joint nomination dossier to UNESCO by the two countries.
Minster Bah highlighted the significance of community involvement, describing it as an important aspect of the process of formulating management plans for UNESCO world heritage sites like the Stone Circles of the Senegambia.
He added that the same applies to the inscription of the Mandinka initiatory rite of the Kankurang in the UNESCO list of Masterpieces of the oral and intangible heritage of humanity in 2005.
"This collaboration symbolises the huge potential for success, when our two brotherly countries work together," said Bah.
He emphasized that The Gambia and Senegal share much more in common than divides them.
He further said if The Gambia wanted to go it alone in having the Stone Circles inscribed or Senegal, either country would have found it extremely hard to do so because Stone Circles are found in both countries.
The Tourism minister stated that the wisdom in having a joint nomination dossier have been borne out by the success of having the Stone Circles sites inscribed into the world heritage list in 2006.
He assured the Senegalese experts attending as participants that their presence in The Gambia underlines one of the cardinal inclinations of the new government under the leadership of President Adama Barrow.
He also said it was through this trans-boundary joint effort which has led to the Stone Circles being inscribed into the UNESCO world heritage list.
They have demonstrated that the heritage that they share such as customs, practices, sites and monuments could also be a force for strengthening the relations between the two countries, the minister went on.
He thanked the NCAC board and staff for their wonderful efforts in safeguarding the cultural patrimony, in spite the human and financial bottlenecks which bedevil the sector.
Read Other Articles In Article (Archive)