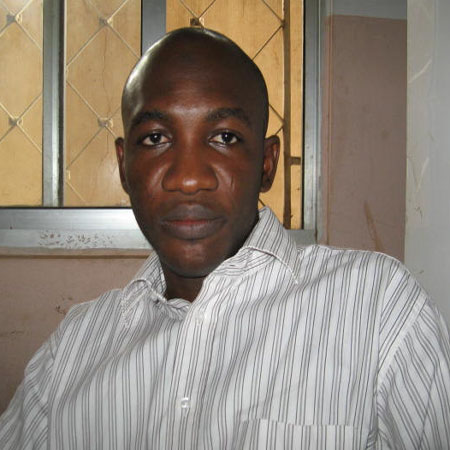 Abdul Hamid Adiamoh, the proprietor of Today Newspaper was yesterday convicted and sentenced to a fine of D10, 000 in default to serve six months imprisonment.
Mr Adiamoh was arraigned at the Banjul Magistrates' Court before Principal Magistrate Edrisa Mbai charged with failing to renew his business registration certificate contrary to section 3 (1) and punishable under section 20 (a) (1) of the Business Registration Act of 2005. He admitted the charge.
It was revealed that in the year 2008 in the city of Banjul Mr Adiamoh failed to renew his business registration certificate with the Registrar of Companies.
According to the facts as narrated by Cadet Inspector Keita, in the month of August 2008, the convict, who is a Nigerian national residing in The Gambia and the proprietor of a newspaper known as Today Newspaper, published a story captioned 'child dodges school to pick up scrap metal'. As a result he stated the convict was arrested and referred to Interpol for investigation. He added that during the interrogation by the police, it was discovered that the convict was operating a business in The Gambia without a valid business certificate.
Cadet Inspector Keita further narrated that the convict failed to renew his business certificate for the year 2008 and as a result he was arrested and charged with the offence committed.
In his plea for mitigation, defence counsel Lamin Camara said the convict is a first time offender and has never had any criminal record. He said the convict had also co-operated with the court by pleading guilty to the offence without wasting the court's time and also he is a family head with school-going children. He urged the court to temper justice with mercy.
Read Other Articles In Article (Archive)