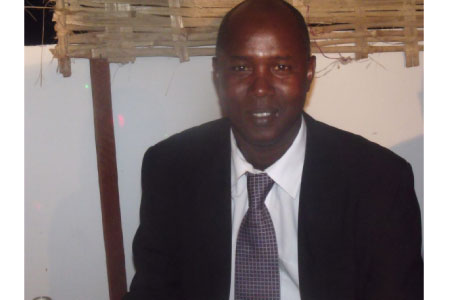 The Brufut Marathon Run, in collaboration with The Gambia Cycling Association and The African Tourism Organization (ATO), will launch a nationwide Awareness Raising Cycling Campaign Against Human Trafficking and Sexual Exploitation on 6 December 2011 at the Sheraton Hotel in Brufut.
Information reaching Pointsports desk from Momodou Max Jallow, pioneer of Brufut Marathon Run, reveals that the Brufut Marathon will revitalize awareness on ATO and the Cycling Race nationwide, as an integral focus for the overall programme of activities on migration and development of the African Union (AU).
The campaign embraces purposes of the UN GIFT programme to fight trafficking in persons, as well as recommendations of the African Union, which calls for implementation of the Ouagadougou Action Plan, as well as supports the United Kingdom Human Trafficking Centre policies to protect and support trafficked victims.
The UN-world tourism organisation, Global Code of Ethics for Tourism, sets a frame of reference for Responsible Tourism worldwide to combat child labour and sexual exploitation in the global travel industry.
The campaign stresses that it is unacceptable for the industries and travelling public to tolerate exploitation of children in all its forms.
The 17th Annual Brufut Marathon campaign will be launched on Tuesday 6 December 2011 at the Sheraton Hotel in Brufut, The Gambia, from 12 noon to 3.30pm.
The official cycling race will kick off on 7 December 2011 at the Sheraton Hotel and leave for Banjul, travelling across the River to Barra and stopping at the Farafenni Police Station.
There would be official community awareness campaign with a night stop at the Anglican Mission Institute in Farafenni. The tour will continue through Kaur, Janjanburreh, Bansang, Basse, Kundang, Soma, Sibanor, Brikama and terminate in Brufut on 17 December 2011.
Participants will be Gambian cyclists, international marathons, representatives from Mano River States and Senegal.
Invited campaign speakers will include: the African Union representative in The Gambia; the chair of the Task Force against Trafficking in Human Beings; ATO executive chair and the Brufut marathon director.
The campaign will include youths, faith-based organisations, rural and urban communities nationwide.
These interventions are part of the tools to combat trafficking in persons, sexual exploitation and travelling sex offenders from Europe and Africa. 
The event is designed to encourage businesses, diplomats and Mano River member states to undertake reforms and policy frameworks including prosecution measures for offenders and assistance for victims.
Read Other Articles In Article (Archive)