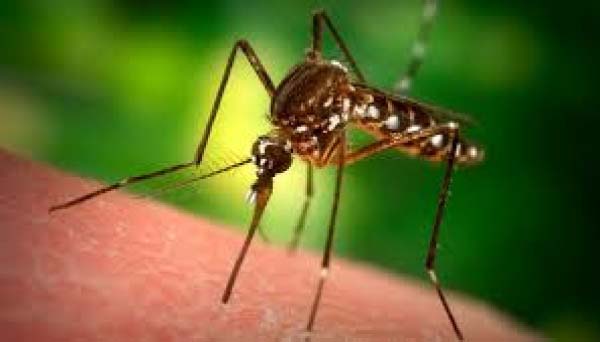 In the Gambia, the goal of the country's seven-year strategic plan, drafted by the national malaria control programme, is to provide a framework for the reduction of the malaria burden by 50 per cent by 2015.
Malaria is one of the leading causes of morbidity and mortality, especially among children under 5 years.
A 2007 finding revealed that there has been a 74 per cent reduction in the number of admissions in selected facilities in the country.
In The Gambia, fever suspected as being malaria accounted for 717 per 1000 of all out-patients cases and 262 per 1000 of malaria cases in all ages.
As many as 1044 per 1000 of under-five visits to reproductive health and child clinics were due to malaria, and mortality due to malaria was 6.1 per 100 in 2006, according to UN WHO in 2008. Although the economic burden of malaria has not been fully determined, there is no doubt that the disease accounts for considerable loss days of productivity among the adult
population, absenteeism from schools and workplaces and increased household expenditure on health.
Malaria is, therefore, not only a health problem, but also a developmental one.
World Malaria Day is a chance to shine a spotlight on the global effort to control malaria. Each year, Roll Back Malaria (RBM) partner organisations unite around a common World Malaria Day theme.
Invest in the future: defeat malaria is a three-year theme partners chose for the period of 2013-2015 to call attention to the need to reach the 2015 Millennium Development Goals and defeat malaria in the future.
Over half a million (627,000) people die from malaria each year, mostly children younger than five years old. There are an estimated 207 million cases of malaria each year.
Although the vast majority of malaria cases occur in sub-Saharan Africa, the disease is a public-health problem in more than 109 countries in the world, 45 of which are in Africa.
As much as 90 per cent of all malaria deaths occur in sub-Saharan Africa. Malaria costs an estimated $12 billion in lost productivity in Africa.
When insecticide-treated nets are used properly by three-quarters of the people in a community, malaria transmission is cut by 50 per cent, child deaths are cut by 20 per cent, and the mosquito population drops by as much as 90 per cent.
It is estimated that less than 5 per cent of children in sub-Saharan Africa currently sleep under any type of insecticide-treated net. It is estimated that a child dies every minute of malaria.
UN Secretary-General Ban Ki-moon in his message for World Malaria Day, observed today 25 April, said the disease still kills more than half a million people annually.
World Malaria Day, he said, is an opportunity to celebrate the fact that the world is on track to meet the global Millennium Development Goal target of reversing the incidence of malaria.
"I applaud the many committed partners whose concerted efforts have saved well over three million lives since 2000.The global malaria mortality rate has been reduced by more than 40 per cent and many countries have successfully moved closer to eliminating the disease.
"Preventing and treating malaria ensures that more children are well enough to stay in school, learn skills and grow into productive members of society.This spares human suffering, increases household income and contributes to economic development.
"While we applaud progress to date, we must confront the fact that malaria still kills more than half a million people every year.Most of these people are still small children, under five years old, living in sub-Saharan Africa.Too many cases still go untested, unregistered and untreated.
"Today, I repeat my call for continued investment and sustained political commitment, and will to improve malaria prevention and control.
"We need more funding to maintain progress and continue scaling up coverage of effective malaria interventions.We need more resources to develop and maintain effective surveillance programmes and to combat increasing mosquito resistance to insecticides and parasite resistance to antimalarial drugs.
"On this World Malaria Day, let us renew our collective commitment to combat malaria and ultimately defeat this deadly disease".
Read Other Articles In Article (Archive)