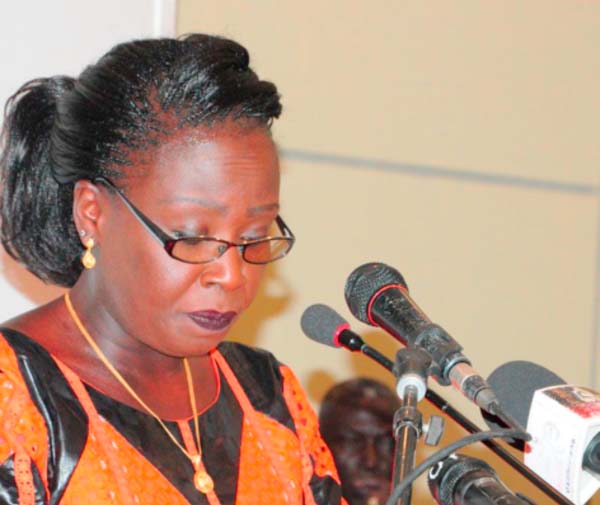 The Ministry of Health and Social Welfare in collaboration with partners yesterday launched the Tobacco Control Act 2016 and the celebration of the World No Tobacco Day awards, held at the Arch 22 in Banjul.

In her launching statement, Saffie Lowe-Ceesay, Minister of Health and Social Welfare, explained that the complexities surrounding tobacco use as well as the huge detrimental effects it has on the socio economic development, required concerted action from across the different sectors in government as well as the private sector institutions, civil society, individuals, communities and organisations including the United Nations system to tackle the tobacco burden.
She disclosed that in The Gambia tobacco use constitutes the most significant risk factor for non-communicable disease.
She said despite the complications enumerated above the prevalence of smoking in The Gambia still is high, particularly among male adolescent.
For his part, Prof. Jean-Marie Dangou, WHO country representative, said as they celebrate these achievements and the launching of tobacco control Act, it would be useful to draw the attention to the fact that the fight against tobacco was not yet over in the new Gambia.
He noted that tobacco use has ruined, and continues to ruin the health of people, who are mostly youth in their prime years for economic productivity.
"This is not a surprise to us as The Gambia has always been in the forefront in tobacco control, having won this prestigious awards nine times since 2000," he said.
He noted that it was worth celebrating these great achievements as The Gambia this year has won both categories of the world no-tobacco day award.
Dr. Jim Arinaitwe, center manager CTCA, said tobacco smoke don't affects smokers alone but also affects others through second hand smoke, noting that it was important to pay attention to the fact that the fight against tobacco was not yet over.
He thanked the stakeholders and urged them to work together in the fight against tobacco control and elimination in The Gambia territory.
Awa Sillah-Njie, deputy Mayor of Banjul thanked the organisers for choosing her region to host this historic event in tobacco control in The Gambia.
She also thanked the Center for Tobacco Control in Africa (CTCA) and WHO AFRO who have contributed immensely to the success of the launching of Tobacco Control Act.
Read Other Articles In Article (Archive)