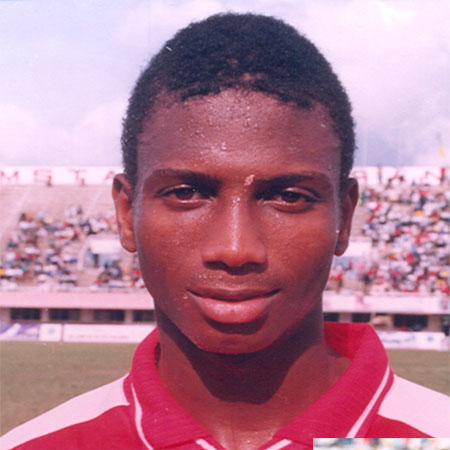 Gambia's Scorpions combative midfielder Tijan Jaiteh has broken his professional contract with Danish Club Randers FC and will henceforth not be represented in Rander's jersey, club officials said on Saturday.
The club also accused the Gambian international for representing his national team, The Gambia, without taking permission from the club earlier this month.
"As far as the club is concerned, Tijan Jaiteh left for The Gambia, last week, without Randers FC's permission to appear for the Gambian national team, after which he returned to Denmark, according to www.randersfc.dk.
"Tijan Jaiteh is on a lease with Randers FC to 31 December 2011, so it's not just about the lease with Randers FC. The Gambian midfielder is at fault for an unexpected absence, but also the Norwegian club, Brann Bergen, who is Tijan Jaiteh's beneficial ownership".
Randers FC have chosen to open proceedings to terminate the rental agreement with the player while the club has chosen to appeal to FIFA for the player being convicted of breach of contract and subsequent consequences.
Tijan, a regular starter with the Gambia senior national team, is on loan from Brann Bergen in Norway to the Danish side Randers, where he is usually being used as a defensive midfielder.
He is a player who is gifted with techniques and a great ball passer with a huge running capacity, sensible when running with the ball and a hard tackler who is admired by a good number of fans back home.
The aggressive player started his career with a local side called Wailers FC in Banjul at the age of 7 and has since developed into a household name in Gambian football.
One of the biggest highlights of Tijan's career came when the Gambia won the African U-17 Youth Championship on home soil in 2005.
Read Other Articles In Article (Archive)