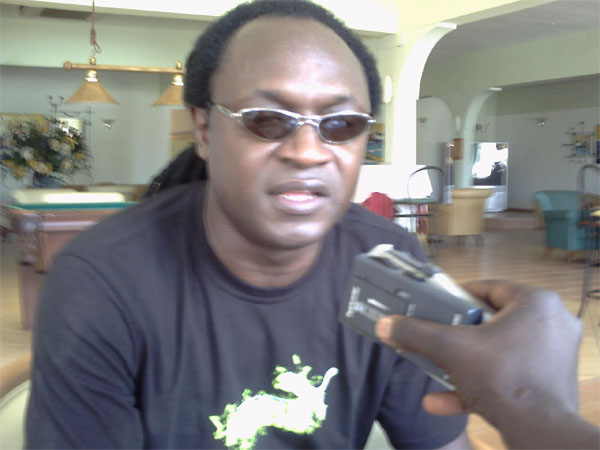 The Gambia Football Association (GFA) has sent a strong three-man delegation to attend the funeral of the great Senegalese footballer Jules Francois Bocande.
The former Senegal captain and coach died in France last week and would be buried in his native Ziguinchor Wednesday.
The Gambian delegation is led by interim committee chairman O.B.Conateh, a face very well known in Senegalese football quarters, interim committee member Oreme Joiner and the legendary Gambian footballer Alhagi Njie Biri Biri, also very well known across Senegal and one who had forged a very close friendship with the late former football star.
The delegation would be among thousands of mourners from home and abroad who turned out to bid farewell to Bocande arguably the legend in Senegalese football.
Shortly before leaving, O.B. Conateh said: "Every road comes to an end but Bocande's death shocked and left me with immense personal grief, for I knew him and had many interactions with him both during his hay days as player and when he became coach, and more recently, when he worked in The Gambia coaching Steve Biko. His contribution to Senegal and African football is great and he would be greatly missed.''
Bocande's career as a coach brought him to The Gambia, in 1999 when he was appointed coach of Steve Biko under the FTI sponsorship.
His playing days have been followed and loved by Gambians and Senegalese alike and he had very fond memories of The Gambia whom he often called his second home.
Read Other Articles In Article (Archive)